You are about to embark on a journey that will take you to the beautiful town of Broome Australia. This is an adventure for all ages and would be perfect for a family vacation or even just a quick weekend getaway with your friends.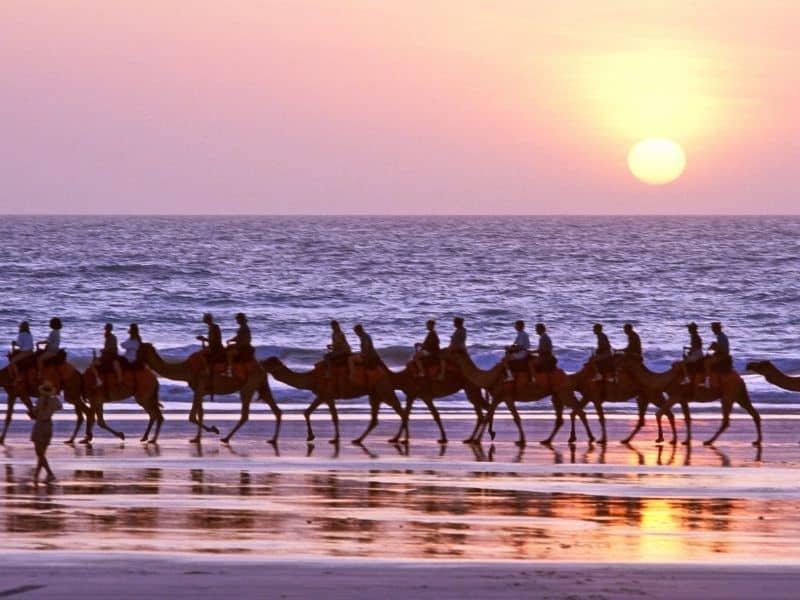 With so many things to do and see in this area, it can be hard to know where to start. We have compiled 11 different ideas from museums, restaurants, beaches, parks – everything! You have plenty of options when it comes down to what you want out of your time here.
Broome Australia
Broome is a coastal town in the Kimberley region of Western Australia, and one of the most popular tourist destinations in the country. It has been called "the pearl on top of Australia's North West coast" by locals for its beautiful beaches and spectacular scenery.
Broome sits on the shores of the Indian Ocean. It has a population of about 18,000 people and has an interesting mix of Indigenous Australians from the Kimberley region and other settlers who arrived in the 1800s as well as today's visitors.
The town is surrounded by stunning landscapes including beaches, forests, wetlands, and historic buildings to explore. There are many activities for you to enjoy such as surfing, snorkeling, or diving with dolphins or turtles plus bushwalking through spectacular gorges just outside Broome.
11 Things to Do and See in Broome
The first step is deciding how long you're going to stay because the more days you spend there means more adventures waiting for you!
Tour the World Heritage Listed Cable Beach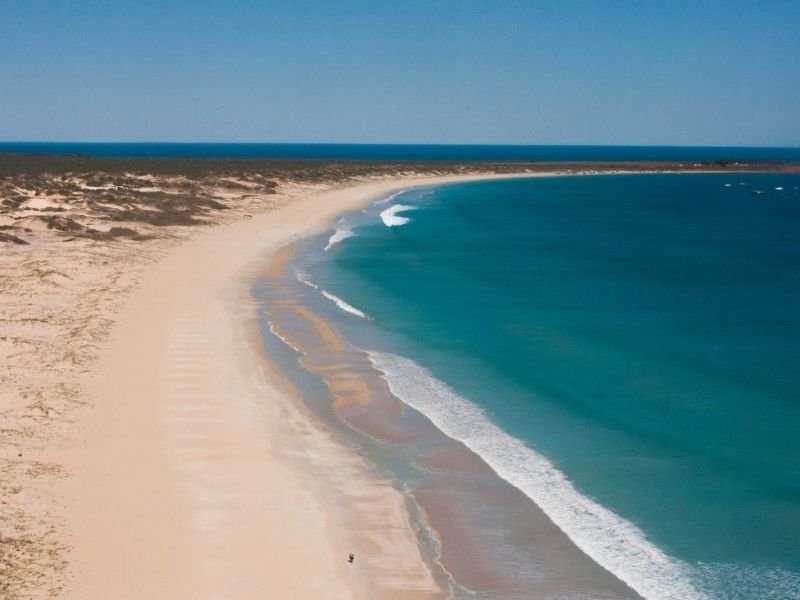 Cable Beach in Broome is one of those places you've just got to see because your phone photos won't do it justice. With its broad white sands, expansive bottle-green ocean, and rolling waves topped with frothing spume, this thin spit of land will seduce with the sound of crashing waves and pounding surf. Who emerges from the water at dawn or twilight? You'll never know except by coming for yourself. Your day isn't over when you say goodbye – there's a host of things waiting for you afterward!
There are also plenty of cafes down by the water where you can grab breakfast or lunch. If you love seafood, one of the best spots in town is the Beach House Café. This beautiful outdoor restaurant has amazing views and mouth-watering dishes that will make your vacation complete!
The Broome Historical Museum
Located in the heart of our capital city, The Broome Historical Museum offers an insight into what Broome was like through a bygone era. The museum is home to over 300 items, spanning from 40 years ago up to the present day.
From artifacts and traditional Aboriginal knowledge and culture, to the famous pearl farms, there's something for everyone!
Take a scenic flight over the Kimberley region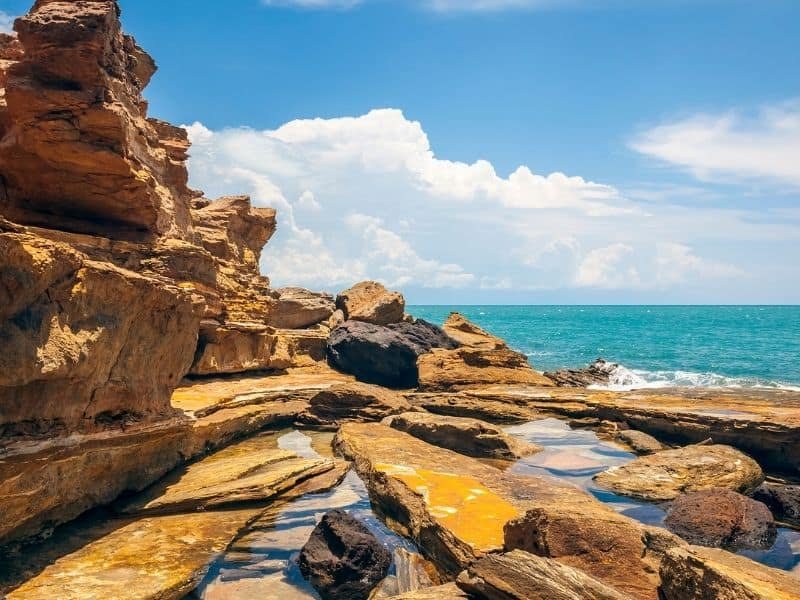 What are you waiting for? Discover a continent of adventure: Broome is the perfect starting point. Soar high in the sky with our scenic flights over The Kimberley region and witness some of its most pristine spots, like Windjana Gorge National Park or Geikie Gorge where visitors can spot crocodiles.
Check out what's on offer at our local markets, walk through Shady Ladies Art Gallery and shop 'til you drop (just be careful not to go overboard). Kiss your family goodbye and bring all that yesteryear nostalgia to life by strolling down Albany Street, which features many historical buildings from Broome's past.
Go to Roebuck Bay and see the Aboriginal rock art
Wild and free, the Aboriginal rock paintings at Roebuck Bay are a must-see. Just be sure to stay in your car or you might not make it back with all of your fingers intact.
The fine folks down at Roebuck Bay get pretty territorial about people wandering too close, so just slow roll on up to the edge where there's plenty of parking spaces for everyone!
Watch turtles surf at Hamersley Pool in Looma (near Broome)
The best way to enjoy Broome is by looking out for turtles and other wildlife at Hamersley Walking Pool in Looma. When you find yourself somewhere between the rocks, look down: you might even see a turtle near water's edge or swimming overhead!
Enjoy a guided tour of Windjana Gorge National Park with an Indigenous guide
This is Australian travel at its finest! Locals can't get enough of the beautiful Windjana Gorge National Park, and visitors love to drop by for a day trip with their friends.
Windjana Gorge National Park should be among your first stops, an area rich in both history and geological wonders that include everything from rock formations and rare plants to ancient human artifacts.
The gorge is in the heart of Shark Bay World Heritage Area so you don't want to miss it, especially since this site was once home to traditional Aboriginal tribes who had a way of life most today would find unimaginable.
Ride a camel or go horseback riding
You've never felt so alive before when you're calmly riding a camel or thrillingly galloping on horseback. Broome is the place for nature lovers to immerse themselves in serene, responsible animal encounters.
Start your journey in remote Western Australia with a ride on an exotic beast. That's right, we do not discriminate- no need to be scared of heights because the camel can keep those steady.
Get closer to nature as you race across the desert sand before heading out on horseback for hours! It'll take off some stress while exploring what this magical part of the world has in store for travelers like yourself.
Visit the Paspaley Pearl Farm
Broome is a city of opals, pearl farms, and sunshine. And there are plenty of things to do while you're here!
If you're coming in from out of town, don't forget to visit the Paspaley Pearl Farm. Known for its magnificent tours and unforgettable dining experience, it's one spot that will make your Western Australian vacation a bit more special.
You can walk the paths lined with rainbow-colored oysters on Australia Day every year or come by after visiting Point Walter – both rewards for those who enjoy pearls as much as we do!
Go on a whale watching tour
Western Australia is the home of some of the world's most incredible marine life. If you're lucky, maybe you'll even spot a whale! Our tours are seasonal from July to September and December through April.
Located in Broome, we offer different packages with locations that aren't too far offshore for your comfort as well as out on the boat for those looking to get their feet wet and up close with these magnificent creatures!
Visit the Old Broome Gaol
Head over to historic Broome Gaol for a sobering examination of the way criminals were punished by law enforcement locals back in the day. Originally constructed as an Anglican dame school, from where was it converted into a prison during WWII.
When you're ready to start your adventure, be sure to check out our 11 different ideas for what can make Broome a memorable experience. We hope this article will help inspire some of the best memories and experiences of your life!
Thanks for reading and we'll see you in Broome soon!