Melbourne, Australia is a destination that will captivate you with its vibrant cityscapes, diverse neighborhoods, and rich cultural attractions. Planning a 6-day, 5-night itinerary can be exciting and overwhelming as you navigate the numerous options available.
We're here to guide you through creating the perfect itinerary, so your trip to Melbourne will be a truly memorable one.
Day 1: Arrival and Exploring the City Center
After arriving in Melbourne and checking into your hotel, you're ready to start exploring the city center. This vibrant area is packed with must-see attractions, all of which can be easily explored on foot or via public transport.
Federation Square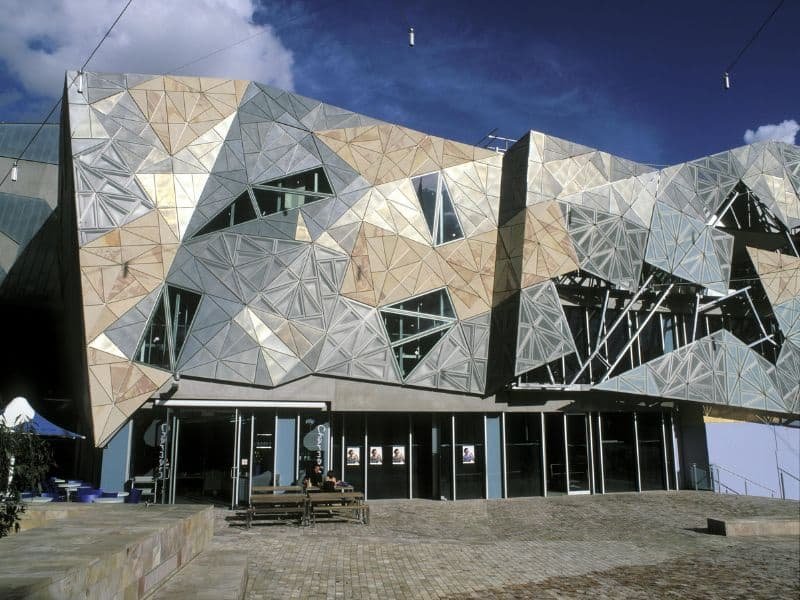 Begin your day at Federation Square, Melbourne's iconic cultural hub. This bustling plaza is home to a variety of art galleries, museums, and restaurants. Be sure to check out the Ian Potter Centre, featuring Australian art, and the Australian Centre for the Moving Image (ACMI).
Flinders Street Station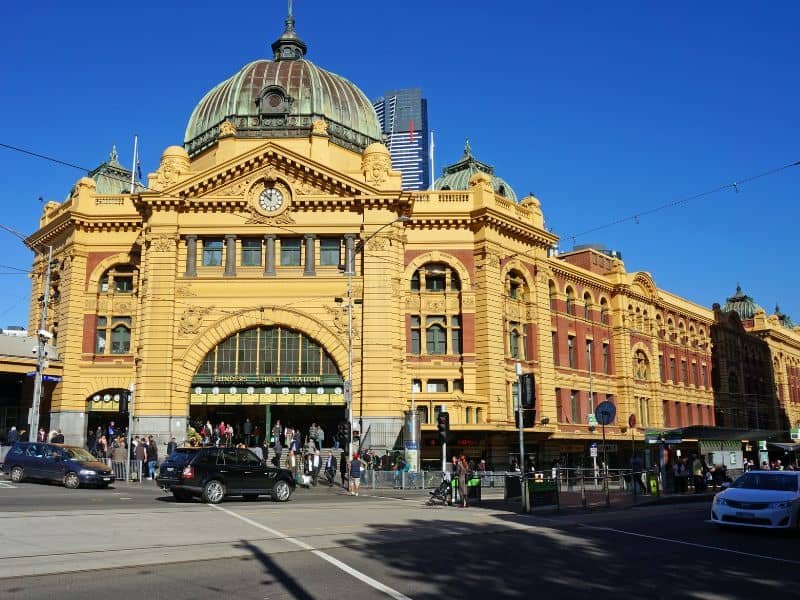 Next, head to the historic Flinders Street Station, a beautiful, yellow Edwardian building that is the city's main transport hub. Snap a photo of its famous clock and the charming row of clocks inside, which display the departure times of trains.
Eureka Tower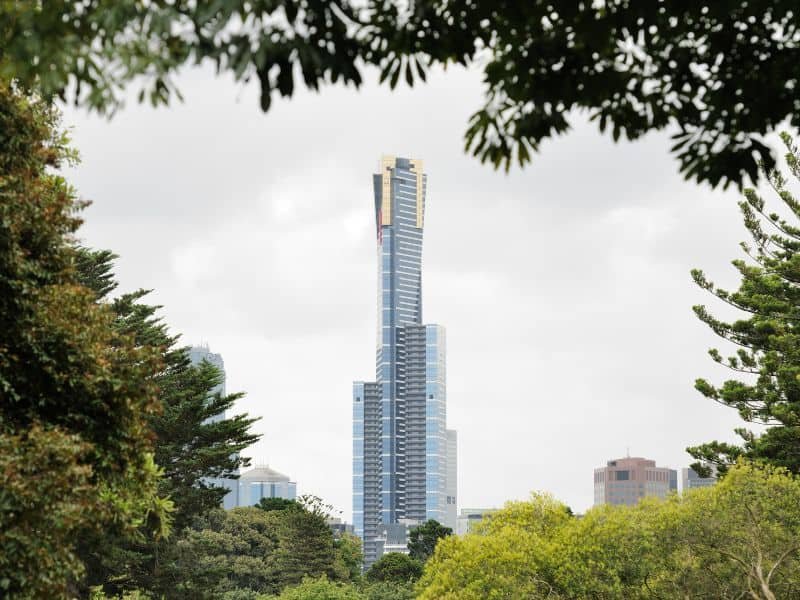 After a quick lunch, make your way to the Eureka Tower. Standing at an impressive 297 meters (975 ft), the tower boasts the highest public vantage point in the Southern Hemisphere. Ride the elevator to the Skydeck on the 88th floor, where you can enjoy panoramic views of the city skyline.
Queen Victoria Market
Finish the day by exploring the bustling Queen Victoria Market, a historic landmark operating for over 140 years. Browse the various stalls selling fresh produce, gourmet treats, and souvenirs. Sample local delicacies, such as meat pies, lamingtons, and Tim Tams, and interact with friendly vendors.
By the end of the day, you'll have covered some of Melbourne's most iconic sights and gained a true sense of the city's vibrant atmosphere.
Day 2: The Great Ocean Road
On your second day in Melbourne, prepare for an exciting journey along the Great Ocean Road. This picturesque road trip offers stunning views of the coastline and numerous attractions to see along the way.
The Twelve Apostles
Start your day with a visit to the Twelve Apostles, one of Australia's most famous natural sites. These limestone rock formations draw millions of visitors every year, so you'll be in good company as you marvel at their majestic beauty. Make sure to take some great photos to remember your time here, but don't forget to also enjoy the moment and soak in the spectacular scenery.
Loch Ard Gorge
Next, continue along the Great Ocean Road to Loch Ard Gorge, another stunning geological formation. The gorge is named after a historic shipwreck, and its dramatic cliffs and turquoise water make it a must-see destination. Take your time exploring the surrounding area, as there are several walking trails that provide excellent views.
London Bridge
After leaving Loch Ard Gorge, it's time to pay a visit to London Bridge, a natural limestone arch located near Port Campbell. Though part of it collapsed in 1990, London Bridge remains a popular tourist spot, showcasing the powerful forces that have shaped the Australian coastline over time.
Apollo Bay
Finally, end your day in the picturesque seaside town of Apollo Bay. After a full day of sightseeing, you'll find plenty of opportunities to relax and recharge in this charming community. Apollo Bay offers an array of dining options, accommodations, and stunning beaches for you to enjoy. Choose to spend your evening strolling along the shore or enjoy a delicious meal in one of the town's inviting restaurants.
Day 3: Phillip Island
On your third day in Melbourne, get ready for an exciting adventure to Phillip Island! This stunning destination offers a blend of breathtaking coastal scenery, iconic Australian wildlife, and vibrant beachside towns.
The Nobbies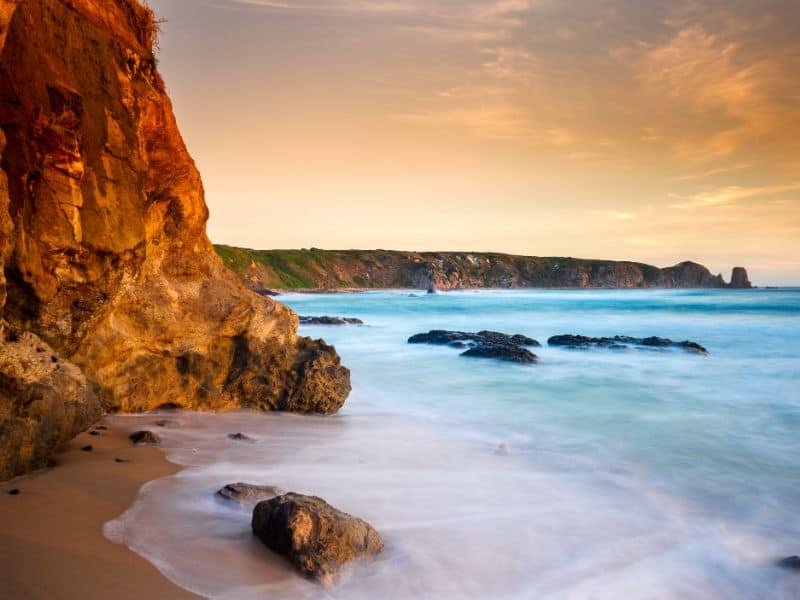 Begin your day on Phillip Island by visiting The Nobbies, a picturesque headland that boasts impressive boardwalks with panoramic ocean views. These boardwalks will take you along the rugged coastline, providing countless photo opportunities with stunning backdrops of the sea and the adjacent Seal Rocks. Keep your eyes peeled for Australian fur seals lounging on the rocks and seabirds flying overhead.
Phillip Island Koala Reserve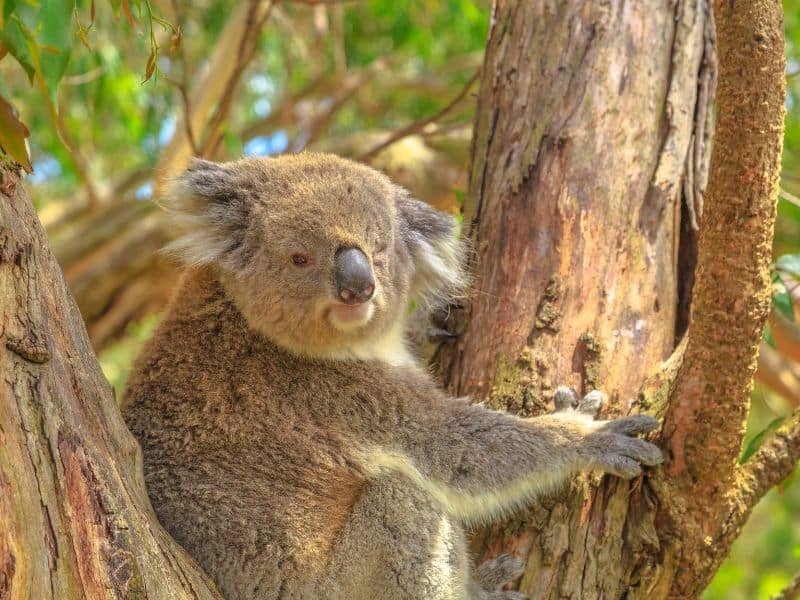 Next, make your way to the Phillip Island Koala Reserve for an up-close encounter with Australia's iconic koalas. Wander along the treetop boardwalks and observe these adorable marsupials in their natural habitat as they munch on eucalyptus leaves and nap in the gum trees. You'll also have the opportunity to learn about koala conservation efforts in the visitor center.
Penguin Parade
As the sun begins to set on your day in Phillip Island, make sure you don't miss the famous Penguin Parade! Watch as hundreds of little penguins emerge from the sea and waddle their way to their sandy burrows in the dunes. These tiny flightless birds are a true Australian spectacle, and this unique experience is sure to delight all ages.
Cowes Beach
Finally, unwind and relax at Cowes Beach, a beautiful stretch of white sand and calm, clear waters. Enjoy the laid-back atmosphere, take a leisurely swim, or stroll along the foreshore. With its selection of cafes and restaurants nearby, Cowes Beach is a great spot to grab a bite to eat before heading back to Melbourne to conclude your third day.
Day 4: Yarra Valley
On your fourth day in Melbourne, prepare for a delightful excursion to the Yarra Valley, a world-renowned wine region just an hour away from the city. This region boasts a diverse array of attractions, from wine tasting to wildlife encounters and hot air ballooning. Let's take a closer look at what you can do in the Yarra Valley.
Wine Tasting
Your Yarra Valley adventure is incomplete without a visit to its famous wineries. Sample Australia's best pinot noir and sparkling wines while soaking in the picturesque vineyard views. You can arrange for guided tours to explore several wineries or choose to visit a select few based on your preferences.
Healesville Sanctuary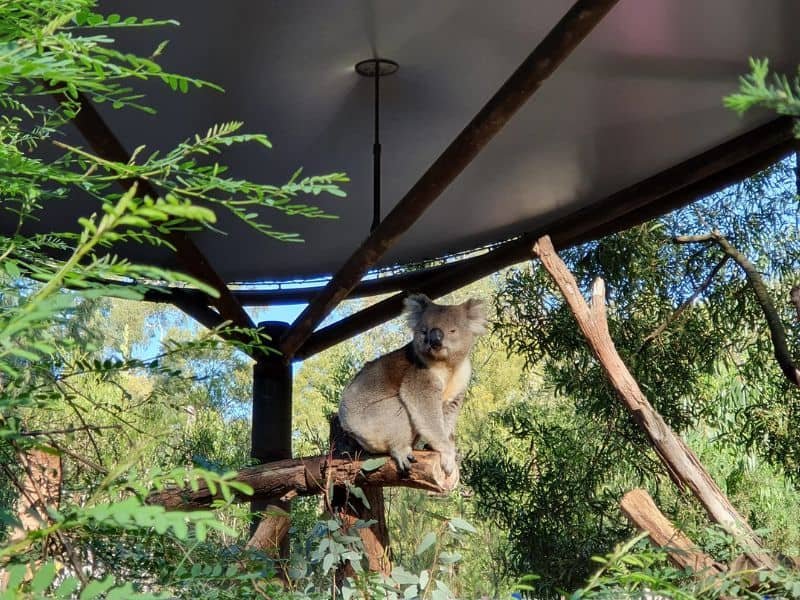 Get up close and personal with Australian wildlife at the Healesville Sanctuary. Home to native animals such as koalas, kangaroos, and platypuses, this sanctuary offers immersive experiences like the "Koala close encounter," allowing you to truly connect with the wildlife.
The TarraWarra Museum of Art
For art lovers, the TarraWarra Museum of Art is a must-visit destination. The museum showcases modern and contemporary Australian art in a stunning architectural setting. Enjoy breathtaking views of the Yarra Valley and gain insight into the artistic expressions of some of Australia's most talented artists.
Yarra Valley Hot Air Ballooning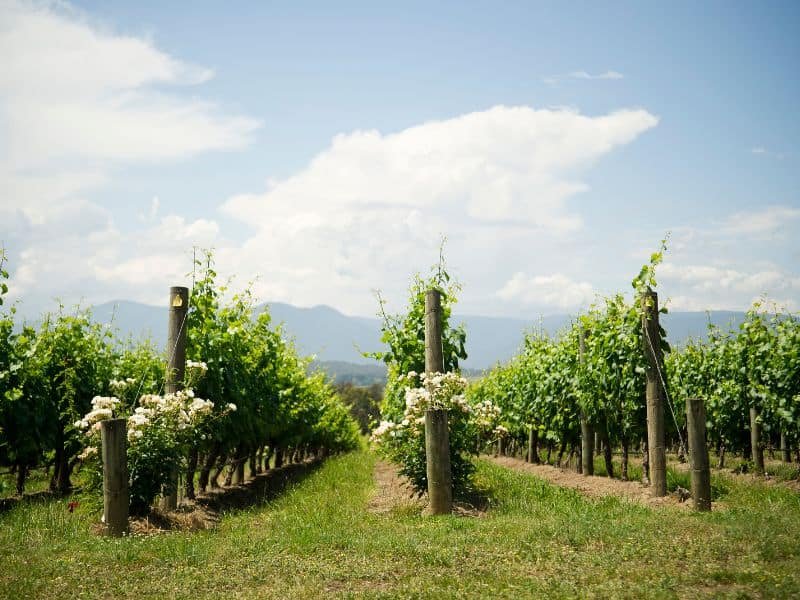 Lastly, elevate your Yarra Valley experience with a mesmerizing hot-air balloon ride. Witness the breathtaking beauty of the valley from above during sunrise, creating memories that will last a lifetime. There are several hot air balloon tour operators available, so be sure to book in advance to secure your spot on this extraordinary adventure.
In summary, the Yarra Valley offers a delightful blend of wine, wildlife, art, and adventure, making it the perfect destination for a day trip during your Melbourne itinerary.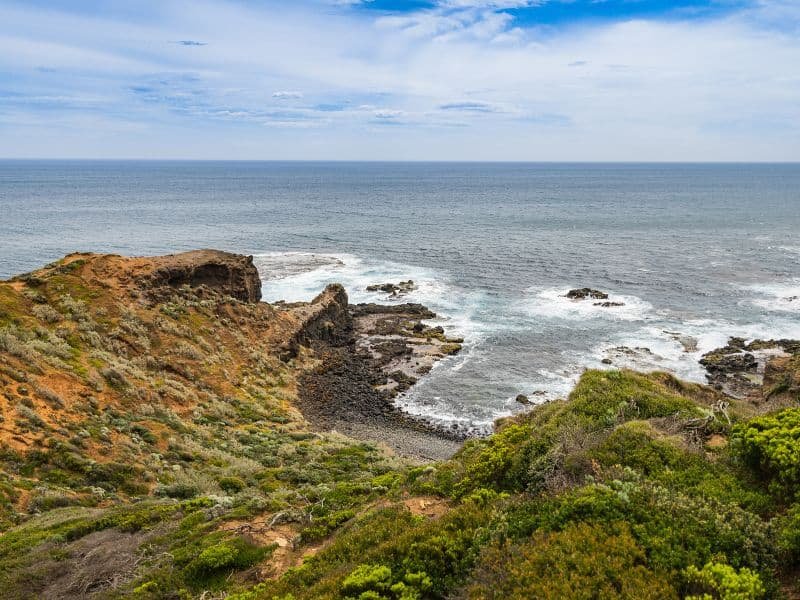 Day 5: Mornington Peninsula National Park
Peninsula Hot Springs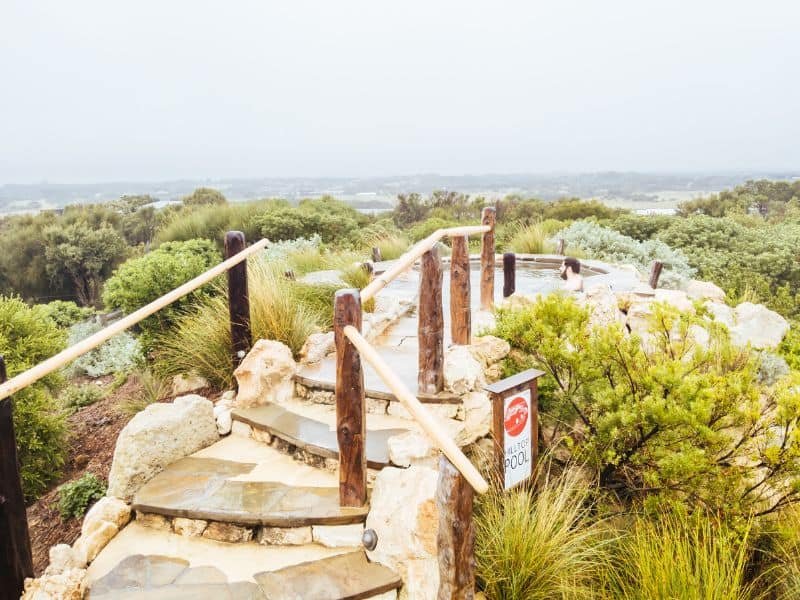 Start your day by visiting the Peninsula Hot Springs, a perfect place to relax and unwind. Soak in natural thermal mineral waters, which are known for their therapeutic properties. You can choose from various pools including a hilltop pool offering stunning views, or explore a reflexology walk and Turkish hammam to nourish your body and soul.
Cape Schanck
After rejuvenating at the hot springs, head to Cape Schanck, a breathtaking coastal area known for its rugged cliffs and a scenic boardwalk. Take a leisurely walk along the Bushrangers Bay Track as you take in the stunning ocean views, or visit the Cape Schanck Lighthouse, one of the oldest lighthouses in Victoria, to get a feel of the area's maritime history.
Sorrento Village
Next up on your itinerary is Sorrento Village, a charming seaside town with vibrant shops, cafes, and galleries. Stroll down the main street and explore the artisan stores that offer locally-made products. You can also enjoy a delicious lunch in one of the many modern cafes or traditional seafood restaurants around the village.
Mornington Railway
End your day by stepping back in time with a visit to the Mornington Railway. Hop on board the historic steam train for a scenic journey through the Peninsula's countryside. This heritage railway offers a unique experience for both adults and children, allowing you to witness the beauty of the region while traveling in a piece of history.
Day 6: Farewell to Melbourne
Shopping at DFO South Wharf
Before you say your goodbyes to Melbourne, make sure to visit DFO South Wharf for some last-minute shopping. Located close to the city center, DFO South Wharf offers fantastic discounts on international and Australian brands, making it the perfect place for grabbing souvenirs or scoring fashion deals. Allocate a few hours to explore the mall and find the best bargains for your wardrobe or home.
Docklands Precinct
After shopping, head to the nearby Docklands Precinct to soak up some final views of the Melbourne skyline and waterfront. This lively area offers various dining options, so feel free to grab a bite, or find a spot to relax and enjoy the stunning surroundings. The Docklands is known for its innovative architecture and public art, making it an ideal location for capturing memorable photos of your trip.
Departure
As the day winds down, make your way to Melbourne Airport in preparation for your departure. Remember that the journey from the city to Tullamarine Airport can take from 20 to 35 minutes depending on traffic. If you haven't already, consider taking the SkyBus from your location, a convenient and cost-effective way to reach the airport. Make sure to arrive at the airport with enough time to check in, clear security, and board your flight.
Now that your 6D5N Melbourne adventure is drawing to a close, relish the memories and experiences you've had in this cosmopolitan city. Safe travels!
Tips
Hare a few tips for an enjoyable trip to Melbourne:
Prioritize which attractions you want to visit: With limited time, decide which sites are at the top of your must-see list. For instance, if you're interested in wildlife, consider a day trip to the Yarra Valley or a visit to the St. Kilda Penguin Colony.
Make use of public transportation: Melbourne has an extensive public transportation network, including trams, trains, and buses. Make the most of it by purchasing a Myki card to save on fares and easily navigate the city.
Plan your daily schedule: Organize your itinerary to maximize your time in each area. For example, spend a day in the central city exploring the Grid, then head to South Bank or the shopping districts the following day. This ensures you don't waste time traveling between distant locations each day.
Be prepared for Melbourne's unpredictable weather: Melbourne is known for its "four seasons in one day," so pack layers, bring an umbrella, and dress accordingly. It's always best to check the weather forecast daily.
Don't forget about Melbourne's culinary scene: Melbourne is famous for its diverse and delicious food, so set aside some time to sample local treats from popular eateries. Visit Queen Victoria Market for fresh produce, or wander down laneways to discover hidden cafes and bars.
Take advantage of free activities: Melbourne offers plenty of cost-free experiences, such as exploring the Royal Botanic Gardens, strolling along St. Kilda Pier, or window shopping at the many arcades and laneways. Keep an eye out for free events or activities during your stay.
FAQs
Is public transportation accessible in Melbourne?
Yes, Melbourne has a comprehensive public transport system comprising trams, buses, and trains. Familiarize yourself with the facilities and route maps to make the most of your trip.
Do you need to rent a car during your Melbourne trip?
If you plan to visit the Yarra Valley, Great Ocean Road, and other regional areas, renting a car could enhance your travel experience. However, when exploring the CBD, it's easier to rely on public transport.
Where should you stay in Melbourne?
South Yarra is a popular choice, as it offers a range of accommodation options and is close to public transport connections. Other options include Yarra Glen or Healesville.
What should you pack for your Melbourne trip?
Melbourne is known for its unpredictable weather, so pack layers, a light jacket or sweater, and a waterproof layer for possible rain. If you're visiting the Great Ocean Road, don't forget comfortable walking shoes and sunscreen.
Was this article helpful?