Are you looking for the best money transfer service between Australia and Indonesia? If so, Kangguru is exactly what you need.
Kangguru Money Transfer, or Kangaroo Service, is an independent provider that specializes in international transfers from Australia to Indonesia.
What are the advantages of using this money transfer provider? How do you make the fund transfers? And what are the options? Let's find out!
 What is Kangguru Money Transfer?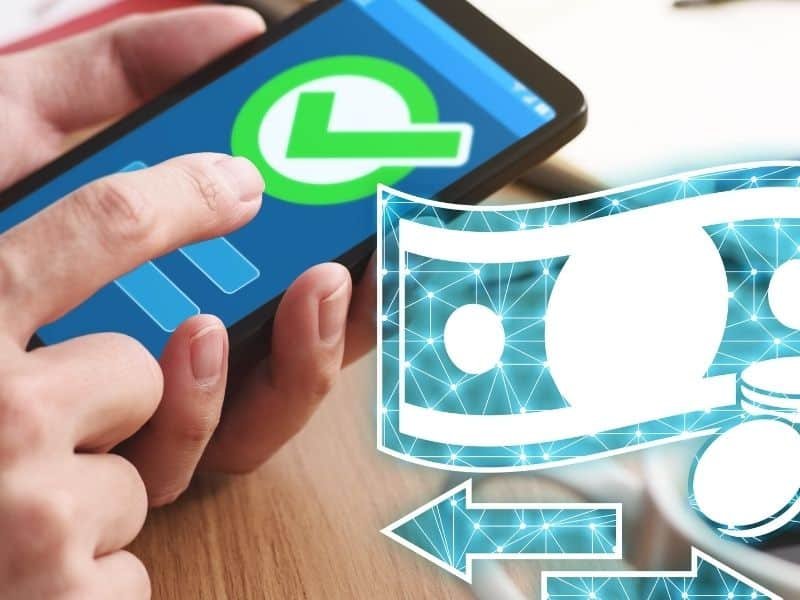 About
Kangguru Money Transfer, or Kangaroo Service, is an easy and affordable money transfer service between Australia and Indonesia.
It is an international provider that specializes in transferring money from Australia to Indonesia. They also transfer money from Indonesia to many other countries in Asia, Europe, and Russia.
If you need to send money from Australia to Indonesia, or vice versa, Kangaroo Service can help. They specialize in fund transfers between these two countries.
You can find them in Jakarta and Coburg North. They have competitive exchange rates, so it costs less to send money around the world with them.
Kangaroo Service offers same-day transfers when you need your money to arrive quickly. To do this, an amount of up to $1,000 can be sent.
Payment Methods
The only feasible payment choice is a direct online debit from your bank account. Unfortunately, third-party transfers and alternative payment options are not accessible.
This restriction may be inconvenient for individuals who don't have access to the Internet or are accustomed to offline banking.
At this time, Kangaroo has no plans to change or update its payment methods.
Accepted Currencies
Kangaroo only deals with the Australian dollar and the Indonesian rupiah.
Kangaroo Service plans to expand its services to Malaysia and Singapore. So, they will include the currency for those countries too.
Advantages of Using Kangaroo Service Money Transfer?
These are some of the benefits that you can enjoy, as stated on the company's website.
No Hidden Charges
You can send money in minutes at competitive exchange rates with this Australian money transfer service.
They offer competitive fees and rates when you send funds overseas.
Fast and Easy
The process is fast and easy. First, you need to deposit your money through one of their bank accounts, and your money will be delivered in less than 48 hours.
Safe and Trustworthy
More than ten years in the remittance industry and member of IAMTN, AIBC, IABC, APPUI, and ARCPA
Better Exchange Rate
They offer a flat exchange rate which they update daily, but only on business days.
Track their exchange rate through their website, Facebook page, or Twitter.
Universal
Thousands of students have trusted their services, parents of students, businesses, and importers to handle their payment or money transfer needs.
Source: kangaroo-service.com
Kangaroo Service Reviews
Kangaroo Service exchange rates
Kangaroo Service exchange rates are updated regularly throughout the day to reflect market fluctuations.
You can get a better rate from Kangaroo Service than from a bank. You can check the rates online by sending an email or SMS to the company or calling them.
If the exchange rate changes, you will get a higher rate if Kangaroo Service gets your confirmation of the amount within 1 minute of the change.
If the confirmation comes later than this, then the new rate will apply.
How much does it cost to transfer money with Kangaroo Service?
If you use Kangaroo Service to send money from Australia to Indonesia, there is a $10 transfer fee per beneficiary and no other fees.
If you send funds from Indonesia to Australia, the fee structure is a little more complex.
For transactions of up to IDR 10,000,000, a transfer fee of IDR 25,000 applies.
For transactions of IDR 10,000,001 up to IDR 100,000,000, a transfer fee of IDR 30,000 applies.
For transactions over IDR 100,000,000, the transfer fee is IDR 35,000.
Minimum transfer amount and available countries
The maximum amount per day to transfer from Australia to Indonesia is AUD 5,000 per day.
Transferring from Indonesia to Australia has no upper limit.
What types of transfers can you carry out with Kangaroo Service?
Kangaroo Transfer Service is only available for one-time transfers between Australia and Indonesia. You may securely send cash from your Australian bank account to a recipient's bank account in Indonesia using this service.
The company does not provide features like forward contracts or making regular payments ahead of time.
If you need help with a transaction, you can contact Kangaroo Service via phone or email.
What are the pros and cons of using Kangaroo Service?
Pros
Specialist company. Kangaroo Service specializes in money transfers between Australia and Indonesia.
Safe and reliable. The company offers a fast and secure transfer method.
Charity specials. If you want to send money to Indonesia for charity reasons, Kangaroo Service will waive its transfer fee.
Single bank to deal with.
Cons
Low maximum transfer amount. The maximum amount you can send overseas with Kangaroo Service each day is $5,000, which is limiting if you want to send a significant quantity.
Transfer fees may be higher.
Only two countries eligible for service.
Because of paper processing, rather than online access, registration takes longer.
Lower security than other companies.
Is It Safe?
Based on the procedures, Kangaroo Service may not be as safe.
When you send personal and financial information in the mail, it is a concern that someone will steal your identity.
The Kangaroo website does feature SSL encryption. But, aside from this, the firm appears to take security precautions less seriously than it should.
Even if nothing terrible has happened, Kangaroo's practices are still risky and inconvenient.
Most people do sensitive business online because it is more secure than paper.
Source: thecurrencyshop.com.au
Other Money Transfer Providers
Azimo
Azimo allows you to send money directly to a bank account or 280,000 cash pickup locations all over the world. It also offers fast transfers to 50+ countries.
TorFX
TorFX guarantees to match any competitor's exchange rate. Conditions apply.
TorFX sends money overseas in 30+ currencies, with competitive rates for transfer amounts over $2,000.
OFX
OFX (Ozforex) International Money Transfers $0 transfer fees for Finder customers.
OFX has no maximum limit transfers, with competitive exchange rates for 45+ currencies.
Send
Send guarantees to match any competitor's exchange rate. T&Cs apply.
Send provides fee-free transfers via its 24/7 multi-currency payments platform with real-time quotes.
Wise
Wise uses the mid-market rate and transparent fees to help you send money in 50+ currencies.
Remitiy
Special offers like free transfers and better exchange rates are available for new customers.
Remitly has quick, affordable transfers around the world, with both express and economical options.
XE
XE has fast transfers with low fees and a range of foreign currency tools.
 Western Union (WU)
With more than 500,000 agent locations, the global network and international reach that Western Union has is their biggest strength.
The maximum you can send in one day is $5,000. There is no minimum amount of transfer.
SingX
You pay no fees on your first two transfers, up to $3,000.
SingX offers the real exchange rate every time you make a transfer and can help you send money across the world.