Pizza is the perfect menu item whether you're hosting a small get-together or a large party. There are so many different ways to make pizza, and everyone loves it!
There are also many good sides to a pizza party, from appetizers to desserts, sweet or savory. Some of the favorite ones are antipasto platter, arancini, salad, garlic bread, to ice cream.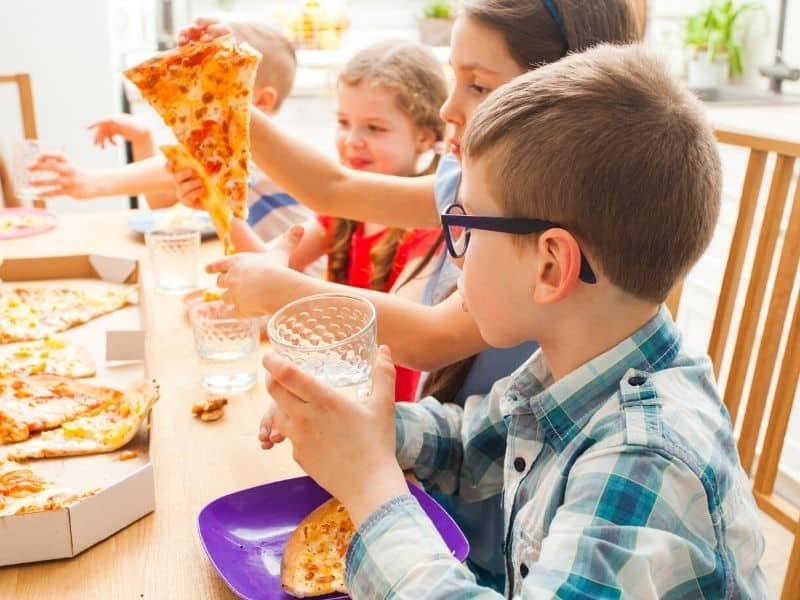 Here are our top ten picks for the best sides for a pizza party!
Pizza Party
The standard pizza party is usually pretty straightforward: You order a few pies, crack open some drinks, and voilà—you're done.
But if you really want to step up your hosting game, it's time to rethink your pizza party strategy. After all, there's so much more you could be doing to make your guests happy (and full).
With that in mind, we've put together the perfect pizza party menu with ten delicious sides.
10 Good Sides for a Pizza Party
Here are several favorite sides for the party, from appetizers to desserts, sweet to savory.
#1 – Antipasto Platter
No Italian feast is complete without an antipasto platter loaded with cured meats, olives, cheeses, and roasted vegetables.
Serve it alongside your favorite bottles of red wine, and your guests will be in Carlo Middione's heaven.
#2 – Arancini
These crispy fried rice balls make the perfect appetizer or side dish.
Serve them with a simple tomato sauce for dipping, or get creative and try a pesto or Alfredo sauce instead.
#3 – Caprese Salad
This classic Italian salad is the perfect way to start your meal. It's simple yet flavorful, and pairs perfectly with just about any type of pizza.
Bonus points if you can find some fresh mozzarella made from water buffalo milk.
#4 – Crostini
Store-bought or homemade, these little toasted bread rounds are the perfect vessels for just about anything: fresh tomatoes and basil, olive tapenade, chicken liver pate—you name it.
Set out a selection of toppings and let your guests go to town.
#5 – Garlic Bread
Few things are as good as freshly baked garlic bread—especially when it's still warm from the oven.
Serve it with a side of marinara sauce for dipping, or get extra fancy and add some mozzarella cheese on top. Trust us, your guests will love it.
#6 – Macaroni & Cheese
This comforting classic never goes out of style—even at grown-up parties like this one.
We suggest making a big batch so you have leftovers for days (if there are any).
#7 – Mixed Green Salad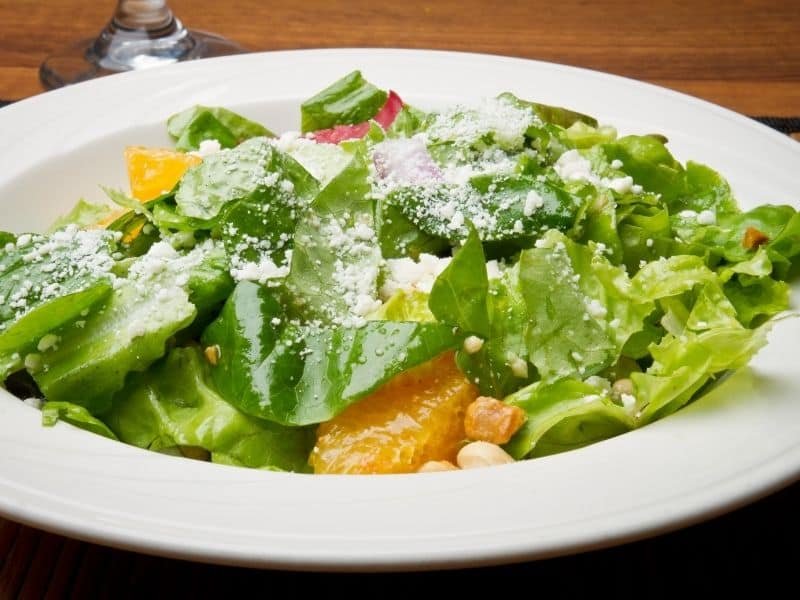 Not everyone loves pizza (gasp!), so it's always good to have a healthy alternative on hand.
This mixed green salad is light yet filling, and can be dressed up with any number of toppings—from dried cranberries to crumbled goat cheese—to suit your guests' taste buds.
#8 – Potato Wedges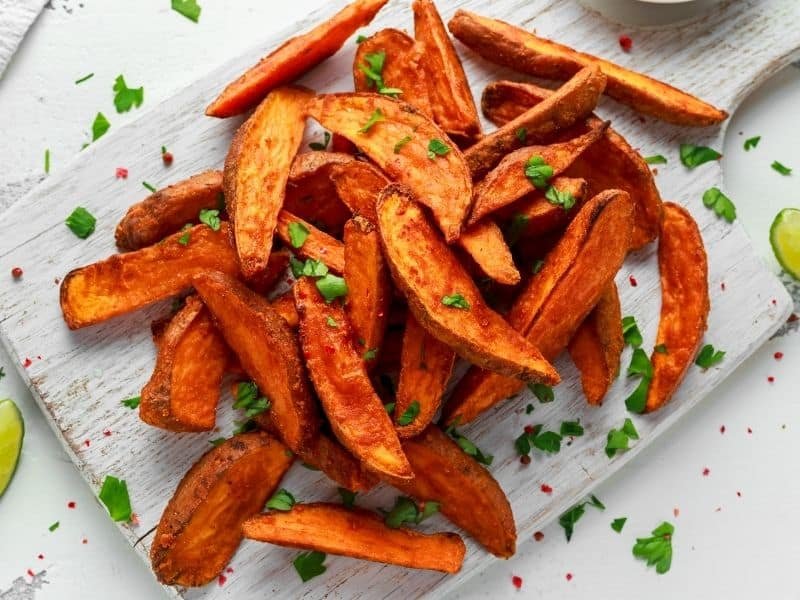 These crispy potato wedges are the perfect side for your pizza party.
They're seasoned with rosemary and Parmesan cheese, and they go great with any type of pizza.
#9 – Spicy Buffalo Wings
These spicy buffalo wings are a must-have at any pizza party. They're crunchy, flavorful, and go great with any type of pizza.
Plus, they're sure to please even the most diehard wing lovers out there.
#10 – Ice Cream
No pizza party is complete without a little something sweet.
Serve up your favorite flavor of ice cream with some cookies or brownies, and your guests will be one happy bunch.
FAQs
What constitutes a pizza party?
A pizza party is when you and your friends get together to eat pizza. It's a fun way to celebrate a birthday or any special occasion.
You can either order pizza from a restaurant or make your own pizzas at home.
What goes with kids pizza party?
There are lots of things you can do to make it fun and festive, such as decorating the party room in a pizza theme, serving up delicious pizzas and other Italian favorites, and having fun games and activities for the kids.
And don't forget the birthday cake – a delicious chocolate or vanilla cake with a green pepperoni slice on top would be perfect!
How many pizzas do I need for 30 people?
It really depends on the size of the pizzas and how much people are going to eat. But as a general rule, you would need at least 12 large pizzas for 30 people.
How much pizza do I need for 40 people?
Answer: You will need 15 pizzas for 40 people.
What's a good dessert with pizza?
A popular dessert with pizza is ice cream. You can either have a scoop of ice cream with your slice of pizza or make an ice cream pizza.
Other popular desserts include cookies, brownies, and cake.