Instant pudding is a dessert that has been around for many years. It is popular because it is easy to make and can be tailored to fit any taste.
Instant pudding mix is a pre-made pudding mixture of sugar, milk solids (like cornstarch), flavoring, and stabilizers. It will save you time on cooking custard from scratch which can be tricky for new cooks or those with limited time available.
In this blog post, we will discuss the history, as well as the available different types. We will also provide instructions on how to make it, so you can enjoy this delicious dessert at home!
What is Instant Pudding?
About Instant Pudding
It is a powdery instant food that is used to make desserts and pie filling.
The mix is a pre-made pudding mixture of sugar, milk solids (like cornstarch), flavoring, and stabilizers. It will save you time on cooking custard from scratch which can be tricky for new cooks or those with limited time available.
It is also commonly used in baked goods because it has a high level of sweetness.
Preparation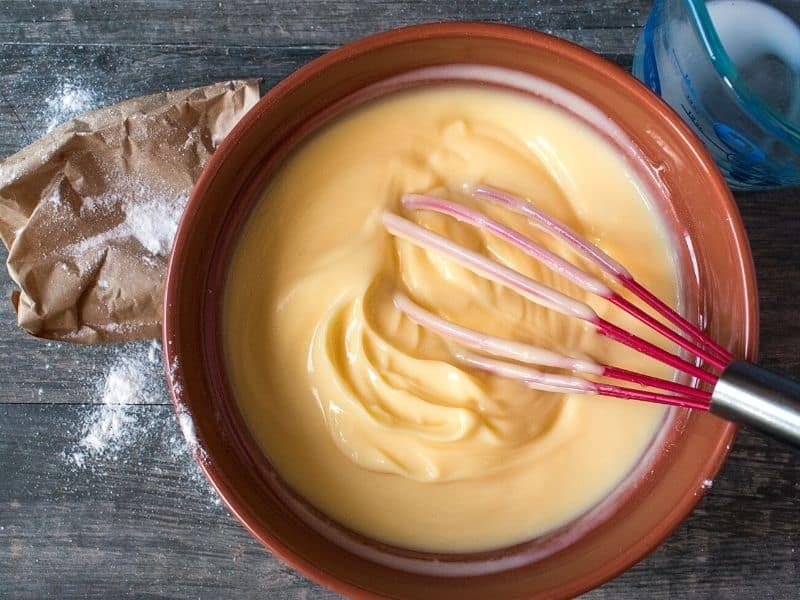 It is typically prepared by mixing the powder in milk or water and then heating it to thicken. It can be made with either whole or skimmed milk, depending on preference.
Puddings may be cooled in a refrigerator before serving
How to use it
It may be used in baked products like cakes and cookies, as well as eaten plain or used as a pie filling. When it is added to the cake mix, the cake becomes thicker and moister.
The use of a little amount results in less shrinkage than using a whole box. Cookies that are prepared with it may be more moister than those without it.
4 Best Instant Pudding in Australia
Cottee's Instant Vanilla Pudding
Product details
Cottee's® Instant Pudding Vanilla is a no-cook vanilla flavor that can be prepared in less than 15 minutes.
Simply add full cream milk, mix with an electric beater, and refrigerate before serving. It is great for vanilla slices.
Each pack can make 6 servings.
This product is packed in Australia from at least 60% Australian ingredients.
Ingredients
This product contains Caster Sugar, Maize Thickener (1422), Mineral Salts (339, 450), Vanilla Flavour, Salt, Colours (102, 110), Traces of Wheat, Egg, Milk, Tree Nuts, Sesame & Soy.
Simply Delish Vanilla Pudding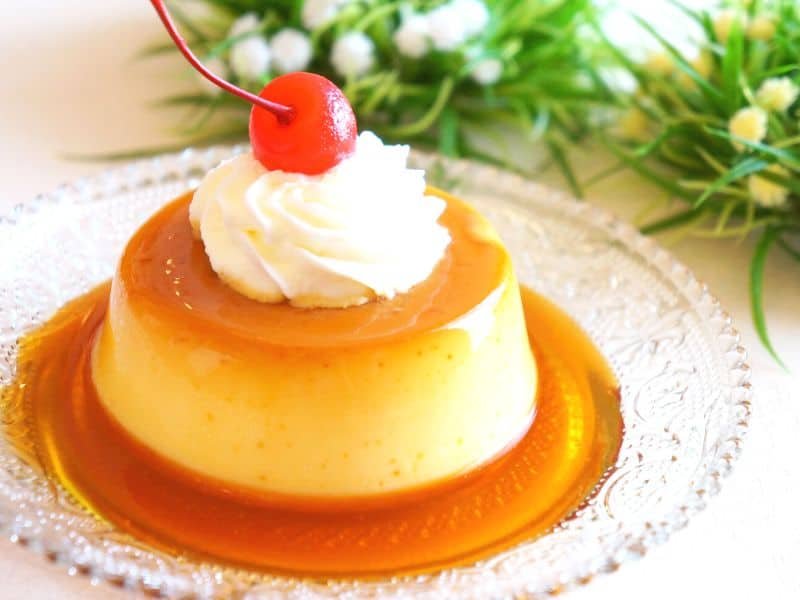 Product details
This Simply Delish Vanilla Pudding is an easy-to-make vanilla creamy pudding treats that are yummy when prepared with milk, almond milk & other options
All-natural vanilla pudding mix sweetened with a stevia blend.
Easy to make, ready in minutes!
Serve chilled, at room temperature, or hot.
Sugar-free, gluten-free, dairy-free, nut-free, GMO-free.
Vegan-friendly and kosher parve.
Made with potato starch and maize starch.
Ingredients
This product contains Starch, erythritol, dextrin, emulsifiers, natural flavor (vanilla), stevia extract, salt, and natural color (caramel).
Edlyn Instant Pudding (Chocolate and Strawberry)
Product details
Nothing is easier or more delicious than this as the ideal creative base for traditional or modern desserts.
It has 2 flavor options: chocolate and strawberry. They are:
Gluten-Free
Halal Certified
Kosher Certified (Dairy)
GMO-Free
Great value for money
Australian owned & made
Made in Australia from at least 61% Australian Ingredients
Vegan Suitable
Ingredients
This product contains Sugar, Thickener (1442), Cocoa Powder (5%), Stabilisers (450, 339), Flavours, Salt, Colour (155)
Jell-O Instant Vanilla Pudding Mix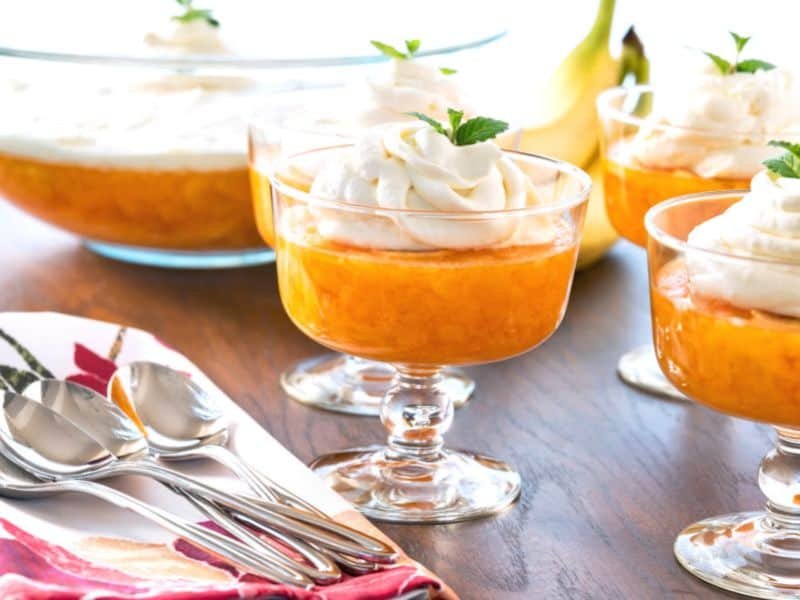 Product details
Jell-O Instant Pudding Mix is a delightful flavor, whether you're having it as a dessert or adding it to other dishes.
The delicious taste is wonderful in a pie filling, as part of a cake mix, or with a dollop of whipped cream on top. It doesn't include any artificial sweeteners or high fructose corn syrup.
The dessert only takes five minutes to prepare, and it's as simple as stirring milk into the pudding powder before leaving it to set. You'll have a tasty pudding on your hands in no time.
This product is authentic American food.
Ingredients
This product contains Sugar, Modified Cornstarch, Disodium Phosphate, And Tetrasodium Pyrophosphate (For Thickening), which Contains Less Than 2% Of Salt, Mono, And Diglycerides (Prevents Foaming), Natural And Artificial Flavor, Artificial Color, Yellow 5, Yellow 6.
What is the Instant Vanilla Pudding Mix Substitute?
Vanilla pudding mix is cornstarch, sugar, and artificial flavorings and coloring. The component is just dry ingredients that require you to add milk inside.
Here are several alternative substitutes:
Bird's Custard Powder With Sugar
Custard powder is one of the top substitute options. It contains cornstarch, sugar, egg solids, and flavoring ingredients.
The key difference is that it has a yellow color from mustard seeds which are used to make dry dijon mustard.
For this reason alone you might want to avoid this substitution if you're looking for a replica of the vanilla flavor profile.
Royal Instant Custard
This is a European-style custard powder that is cornstarch-based. It has sugar, salt, and milk proteins in it as well.
One benefit of using Royal Instant Custard is that it is the only known replacement that can be used in a recipe to make baked custard.
This powder does not require refrigeration and has no preservatives or artificial flavors of any kind. This makes it an excellent option for those looking to remove additives from their diet.
Just like Bird's Custard Powder, Royal Instant Custard also has a yellow hue due to the presence of mustard flour.
Cook and Serve Pudding Mix
Cook and serve pudding mix is a blend of cornstarch, sugar, milk solids, and flavorings. If you're looking for an exact replacement then this may not be it.
The key difference between cook-and-serve puddings and instant ones is that the former requires cooking on the stovetop.
This mix is shelf-stable and does not require any refrigeration. It's also preservative-free which can be a big selling point for some people.
One downside to this particular product is that it doesn't come in a vanilla flavor profile. However, there are several other flavors available including chocolate, banana, butterscotch, and more.
Homemade Vanilla Pudding Mix
If you want to avoid any artificial ingredients then making your vanilla pudding mix might be the best option for you. This recipe requires milk, sugar, cornstarch, salt, and vanilla extract.
The great thing about this substitution is that you can control every ingredient that goes into it.
The only downside is that this option requires a bit more time and effort than simply opening up a package of the mix. But, the result will be worth it.
How to Make DIY (Homemade) Instant Pudding?
Why Make Your Own Instant Vanilla Pudding?
There are several reasons why you might want to make your own:
You can control the ingredients. If you're looking to avoid artificial flavors and colors then making this is the way to go. You can also use a healthier sweetener such as honey or coconut sugar instead of white processed sugar.
You can make large batches. If you're making homemade pudding for an event then it might be more cost-effective to make your mix in bulk. This will save time and money since you won't have to buy multiple packages of the store-bought stuff.
You can customize it. It has many different flavors to choose from such as chocolate, vanilla bean, and even pistachio. You can also add mix-ins like nuts or dried fruit which makes this recipe great for kids' parties too.
It's easy. If you can measure and stir then you can make it. There's no special equipment or ingredients required- just a bowl, spoon, and stovetop.
Homemade Instant Vanilla Pudding
Ingredients
1 cup sugar
3/4 cup cornflour
3/4 cup full cream milk powder
4 tsp vanilla sugar
2 cups milk
Method
In a large jar, combine the sugar, cornflour, milk powder, and vanilla sugar. Toss to combine. Allow resting until you're ready to use it.
Combine ¼ cup of the mixture with two cups of milk in a microwave-safe dish. Stir until smooth.
Microwave on high for two minutes. Remove the lid and stir. Microwave for another 60 seconds, then repeats until it reaches the desired consistency.
Other Instant Pudding Recipes
Homemade Classic Vanilla Pudding
This is an adaptable vanilla pudding recipe. Only a few base ingredients and no preservatives are required.
Ingredients:
Milk
Egg yolks
Cornstarch (or cornflour in the UK/AUS)
Vanilla
Butter
Instructions:
In a large mixing dish, whisk together the egg yolks, cornstarch, and about ¼ cup of milk until smooth. Set aside.
In a saucepan, mix the remaining milk, milk powder (if applicable), sugar, and salt. Stir over medium heat until the sugar and salt have dissolved. Continue to cook until the milk begins to steam.
Remove the milk from the heat.
Place the bowl with the egg yolk mixture on a non-slip surface (e.g. on a cloth napkin or non-slip mat).
Take about ¼ cup of the hot milk mixture and slowly add it to the egg yolk mixture, whisking constantly. Only enough milk is added here to bring the egg yolk mixture to a simmer.
Add the warmed egg yolk mixture back into the saucepan with the hot milk.
Heat the pudding mixture while whisking constantly for thickening vanilla pudding.
Whisk and heat the pudding base mixture until a few bubbles break the surface.
Remove the pudding from the heat and stir in the vanilla extract and melted butter. Whisk until all of the butter has melted and is incorporated into the pudding, as well as the vanilla.
Transfer the pudding into a large bowl and cover it with plastic wrap (this is to prevent skin from forming on the surface).
Let the pudding chill in the fridge for at least a few hours, or until the pudding is completely chilled.
Remove the plastic wrap and scoop the pudding into individual bowls.
If you'd prefer a thinner, creamier pudding, use a whisk to combine the set vanilla pudding with milk until smooth and creamy pudding consistency. This may then be served in individual bowls.
Variations
Add some chopped ripe bananas for a classic banana pudding.
Use coconut milk and top it with toasted coconut for a coconut pudding.
Dry milk powder for extra milky vanilla pudding.
Instant Homemade Sugar-free Chocolate Pudding Mix
This is the chocolate pudding version of vanilla pudding. It tastes great, especially if you love custard and chocolate flavors, and warm chocolate pudding.
Ingredients:
1 1/4 cup Sugar
1 cup Cornstarch
1 cup Milk Powder
1/4 cup Cocoa Powder
A touch of Salt
1/2 Vanilla Bean caviar, split and seeded (optional)
Directions:
For Pudding Mix:
In a bowl, whisk all the ingredients together.
Seal in an airtight container for later use.
To Make Pudding:
Bring 2 cups of milk and 1/2 cup of Instant Pudding Mix to a boil in a saucepan. Reduce the milk to a simmer, stirring continuously for about 5 minutes or until thickened.
Remove from the heat and pour into a large bowl; allow to rest for 5-10 minutes before eating, or chill until cold.
To prevent the "skin" that forms on cooked and served puddings, press plastic wrap onto the top of the pudding and store it in the fridge to chill.
Serve.
Homemade Tapioca Pudding
Tapioca pudding is a delicious sweet treat made with tiny tapioca pearls, milk, sugar, eggs, and vanilla. It takes only 30 minutes to prepare.
Ingredients
1/2 cup small pearl tapioca (do not use instant tapioca)
3 cups whole milk (or skim milk with cream added)
1/4 teaspoon salt
2 large eggs
1/2 cup white sugar
1 teaspoon vanilla extract
Method
In a 1 1/2 quart saucepan, combine tapioca, milk, and salt. Bring to a bare simmer while stirring.
Reduce the heat and simmer, uncovered, at the lowest possible setting, stirring in sugar gradually until the tapioca pearls have expanded and thickened.
This might require anywhere from 5 minutes to 45 minutes of cooking at a low temperature, depending on the sort or brand of tapioca you're using.
Stir occasionally so the tapioca doesn't stick to the bottom of the pan.
FAQs
What is instant pudding mix made of?
It is made from dehydrated milk, sugar cornstarch, and salt. This allows for a shelf-stable product that doesn't require refrigeration.
What's the difference between instant pudding and regular?
The main difference is the type of milk used. Regular puddings are typically made with whole milk while instant ones tend to use nonfat or low-fat versions.
Is Jello instant pudding bad for you?
They are not bad for you. They contain no fat, cholesterol, or sodium and only about 100 calories per serving size.
Related Topics
Can I Use Evaporated Milk Instead of Milk?
Yes, you can use evaporated milk as a substitute for milk in many recipes.
Evaporated milk is made by heating milk to remove most of the water content. This results in a more concentrated product that is similar in taste and nutrition to milk.
Can I Use Water Instead of Milk?
No, water will not work as a substitute for milk when making pudding.
Pudding needs the fat and proteins found in milk to set properly. Using water will result in a runny, watery pudding.
How is Pudding Made?
You can make it by combining milk, sugar, and a thickening agent such as cornstarch. The mixture is cooked until it thickens and can be served hot or cold.
What is Jello Pudding Made of?
It is made from a mix of gelatin, milk, and sugar. The mix is cooked until the gelatin has dissolved and then cooled to thicken.
Can You Put Pudding Between Cake Layers?
Yes, pudding can be used as a filling between cake layers. Pudding adds moisture and flavor to a cake, making it more enjoyable to eat.
What Can I Substitute for Milk in Instant Pudding?
Many people use almond milk, soy milk, or coconut milk as substitutes for cow's milk. These substitutes will work well in most cases, but they may slightly change the flavor of the pudding.
Was this article helpful?