A guide to halal food in Cairns, Australia Cairns is a popular tourist destination on the North Queensland coast. With so many options for food, it can be hard to know what's halal and what's not.
This blog post will help you navigate the streets of Cairns with ease, telling you where to find your favorite halal dishes and some new ones as well!
What is Halal Food And Why Do Muslims Eat It?
Muslims have to eat Halal food. Halal is a Muslim's way of life and it means "lawful" or "permitted". Muslims follow the Koran, which tells them what is allowed under Islam.
One thing that all Muslims can agree on is that they should not eat meat from animals who are not slaughtered in the name of Allah (SWT). They also need to make sure there are no other ingredients mixed with the meat, such as alcohol or animal by-products like milk and eggs.
This keeps their diet pure and without sin because when you mix any type of prohibited ingredient with Halal food it becomes Haram (forbidden).
Cairns and the Muslim Population in Cairns
Cairns Queensland is a vibrant city with a thriving tourist industry and amazing natural beauty. It's also one of the most popular destinations for Australians looking to explore the outback, tropical rainforest, or coral reefs on Australia's east coast.
There are many ways to enjoy your stay in Cairns including visiting the Great Barrier Reef, going down to Port Douglas for some golfing action, or taking an adventure tour through one of the national parks that surround it.
The city is home to a small Muslim population, and therefore it's no surprise that this vibrant coastal metropolis has its own little slice of Arabia. Visitors will be able to locate plenty of restaurants with halal offerings as well as places like the Cairns Mosque right in town!
Whether you're coming from overseas or just passing through Australia on your way up north, Cairns has something for everyone!
Where to Find Halal food in Cairns?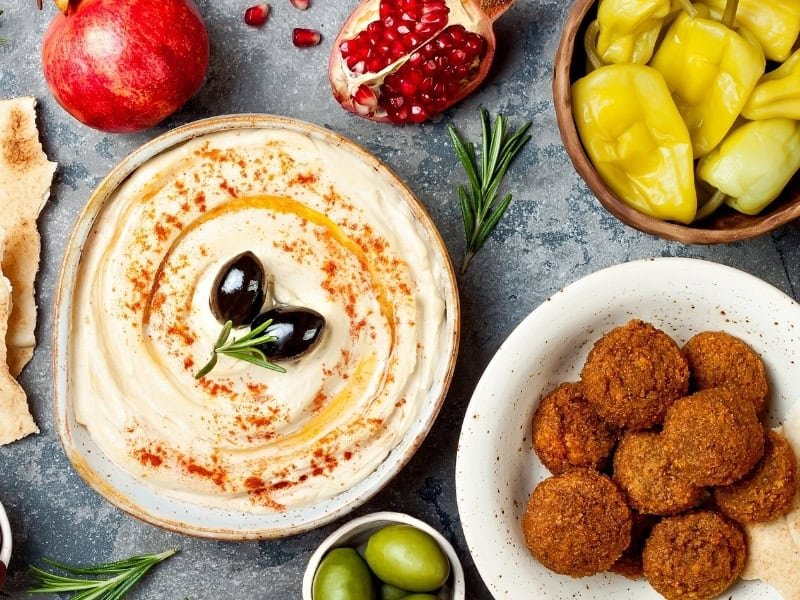 Ala Turka Turkish Restaurant
Ala Turka is a halal restaurant in Cairns that specializes in Mediterranean, Turkish, and Middle Eastern cuisines. It is strategically on the Esplanade, near the Cairns Aquarium.
Address: 4/77-81 Esplanade, Cairns City QLD 4870, Australia
Price range: $$-$$$
Opening hours: Monday (5pm – 9.30pm), Tuesday: closed, Wednesday – Sunday (5pm – 9.30pm)
Menu: Lentil Soup, Hummus, Baba Ganoush, Shish Kebabs, Lamb Kofte, Falafel
Website: https://alaturkacairns.com.au/
Reviews:
"Wonderful evening with amazing food

Had intended going somewhere else for dinner and couldn't get in, so decided to try this interesting looking Turkish place. Instantly one of my top 5 favourites in North Queensland. The food was amazing, service was helpful and friendly and it is just such an interesting place. The spices in some dishes are perfect. The best Turkish Restaurant I've been to in Australia!" (Tripadvisor Review)
"A friendly and nice staff with authentic Turkey environment in Cairns provide an Anatolic atmosphere. The menu includes most of the Turkish dishes and the food is ok. My personal opinion is that the flavor needs a bit improvement, but still was ok. If anyone who likes to try a different flavor need to give a try." (Google Review)
Spicy Bite Indian Restaurant
Spicy Bite in a halal restaurant in Cairns that specializes in Indian cuisine. The restaurant is quite small, but the reviews for this place are quite good.
Address: Shop 6/53 Esplanade, Cairns City QLD 4870, Australia
Price range: $$-$$$
Opening hours: Monday – Sunday (5pm – 10pm)
Menu: Garlic Naan, Lobster Madras, Tandoori Chicken, Butter Chicken
Website: http://spicybitecairns.com.au/
Reviews:
"We were referred to this restaurant from a friend who has lived in Cairns for some 27 years! And all we can say it was amazing the food delicious. Don't look at the venue just appreciate the beautiful authentic food." (Google Review)
"Excellent food

Dined in last night and we are very glad we did. The place was not busy so we did not wait too long for our meals. We enjoyed the butter chicken, saffron rice and garlic naan bread very much. The service was great and as we will be in Cairns for five more days we look forward to returning to try other dishes." (Tripadvisor Review)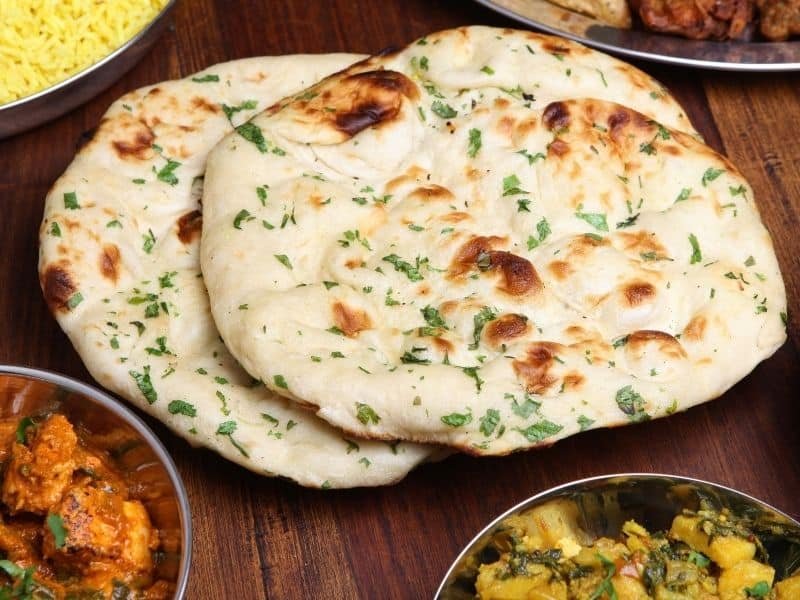 Marinades Indian Cuisine Cairns
Address: 43 Spence St, Cairns City QLD 4870, Australia
Price range: $$-$$$
Opening hours: 5pm – 9pm
Menu: Garlic Naan, Punjabi Chicken, Karahi Chicken, Chana Masala
Website: https://www.facebook.com/pg/marinadescairns/
Reviews:
"Delicious Indian food

Wife and I ate here tonight. We are vegan and they have a separate vegan menu. But besides that, it's the best Indian food I've eaten in a long time. We had the home made samosas which were light and delicious. Followed with chana masala and bhindi masala. With a roti. Good flavours and spices. Not much oil. Light and delicious. Wish they were near my place." (Tripadvisor Review)
"Food was flavours very nice. Relaxing atmosphere, it's a shame I gotta go I wish I could stay for a few more days. Keep up the good work guys. Your doing something right." (Google Review)
Tandoori Nights
Familiar Indian dishes cooked in a relaxed, spacious curry house with tiled floors and a courtyard.
Address: Aspect Central Cairns, 209 Sheridan St, Cairns North QLD 4870, Australia
Price range:
Opening hours: Monday – Friday (11.30am – 10pm), Saturday – Sunday (3pm – 10pm)
Menu: Pappadum, Samosa, Tandoori Chicken, Chicken Tikka Masala
Website: https://tandoorinights.online/
Reviews:
"Delicious food and quick service. It was a pleasure to dine here. i will definitely recommend everyone to go over there nd enjoy the food." (Google Review)
Ali Baba Kebab
Address: 214 Mulgrave Rd, Westcourt QLD 4870, Australia
Price range: $
Opening hours: Sunday (closed), Monday – Saturday (10am – 8.30pm)
Menu: Kebabs, Wraps, Falafel
Website: http://www.alibaba.com.au/our-menu/
Reviews:
"Great service best kabab ever.

Would definitely recommend for quality food.

I did a phone order and was very happy with the hole experience. Thanks" (Google Review)
Bagus Cafe
Bagus Cafe is a halal Indonesian restaurant in Cairns. It is located on the Cairns Esplanade.
Address: 149 Esplanade, Cairns City QLD 4870, Australia
Price range: $
Opening hours: Monday, Tuesday, Thursday, Saturday, Monday (11.30am – 2pm, 5.30pm – 8pm), Wednesday & Friday (11.30am – 2pm)
Menu: Chicken Satay, Beef Rendang, Lamb Satay, Gado-Gado
Website: https://www.baguscafe.info/
Reviews:
"Very friendly and helpful staff.

We had takeaway and

Food was excellent.

If you dine in, typical Asian atmosphere." (Google Review)
"Indonesian food served with laughter

Very nice authentic Indonesian food that is inexpensive and served by the happy owner who will make you laugh as you eat..If I came back to Cairns would definitely come here again" (Tripadvisor Review)
Bombay Kitchen
Bombay Kitchen is a halal authentic Indian Restaurant in Cairns. They offer Dinner, Breakfast, and Brunch.
Address: 62B Shields St, Cairns City QLD 4870, Australia
Price range: $$-$$$
Opening hours: Monday (1pm – 9.45pm), Tuesday (closed), Wednesday & Thursday (1pm – 9.45pm), Friday & Sunday (1pm – 10pm)
Menu: Butter Chicken, Palak Paneer, Garlic Cheese Naan
Website: http://bombaykitchen.com.au/
Reviews:
"Best food with warm welcoming atmosphere

I went to this place with my friends and family. The food was so delicious and had wonderful environment. One off the must go places in cairns." (Tripadvisor Review)
"Had lunch here. Amazing customer service, was nice and clean too.

The proportions of food were really big too we had to get some take away! Definitely recommend coming here as the choice of Indian food if in the city." (Google Review)
Other Ways to Enjoy a Halal Lifestyle in Cairns
The halal lifestyle is one that many people follow, but what does it mean to be "halal"? Halal means permissible or lawful in Arabic and refers to food, drink, clothing, and other aspects of life.
Here we will discuss some ways you can enjoy a halal lifestyle while on vacation in the tropical paradise of Cairns.
First off, there are plenty of restaurants with delicious authentic food for all tastes!
Next are the amazing resorts near the water where you can swim up close to a beautiful reef. The next item on my list is visiting Uluru, which has an almost spiritual feeling and incredible views from every angle.
And lastly don't forget your camera because this place is beyond beautiful.
Was this article helpful?