Everybody loves Turkish food. If you are traveling to Cairns and want some Turkish food, where can you go?
Some of the best Turkish restaurants in Cairns are:
Oasis Kebab & Pizza
Kaan's Kebabs
Ali Babba's Kebab
Let's find out more about the restaurants, including the address and recommended menu.
Turkish Cuisine: What Makes It So Popular?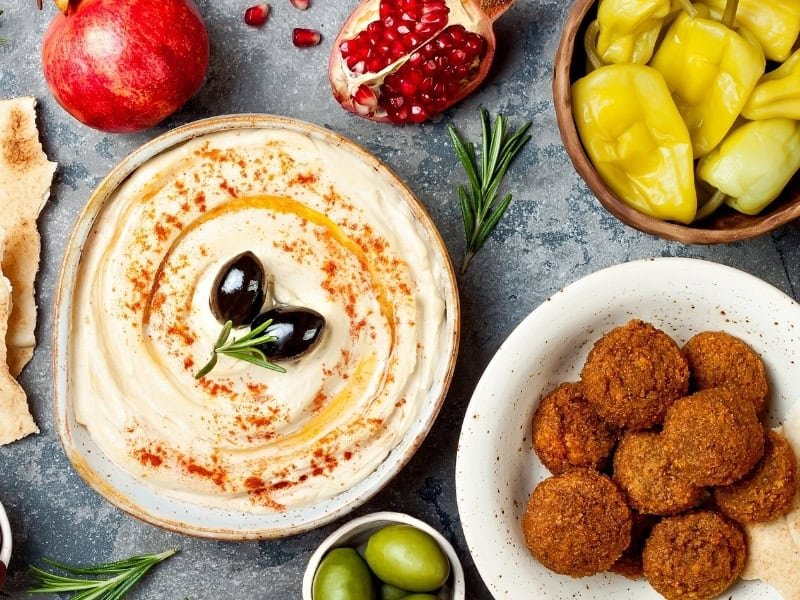 What is Turkish cuisine?
Turkish food has been influenced by the cultures of its surrounding countries, including Greece and Persia. Turks are also known for their love of meat dishes and bread.
Turkey is a large country with many different regions; each region has its distinct cooking style. In addition to this, there are several types of cuisines within Turkey itself.
For example, you can find kebabs or grilled meats served on flatbreads in Anatolia, while lamb meatballs are typical in Istanbul. You will also see delicious rice dishes in the country's south, such as pilav.
Why is Turkish cuisine so popular?
There are many reasons why people enjoy Turkish food.
First off, it's delicious! Many of the dishes contain fresh herbs and spices, which give them unique flavor.
Secondly, it's healthy. Some of the main ingredients used in Turkish cuisine are olive oil, yogurt, garlic, onions, tomatoes, and cucumbers. These foods provide essential vitamins and minerals.
Finally, it's easy to cook. Most recipes require minimal preparation time and use simple frying, baking, boiling, grilling, and roasting.
Find the Best Turkish Restaurant in Cairns
There are not so many Turkish restaurants in Cairns. However, if you want authentic Turkish food, we recommend visiting one of these places:
Oasis Kebab & Pizza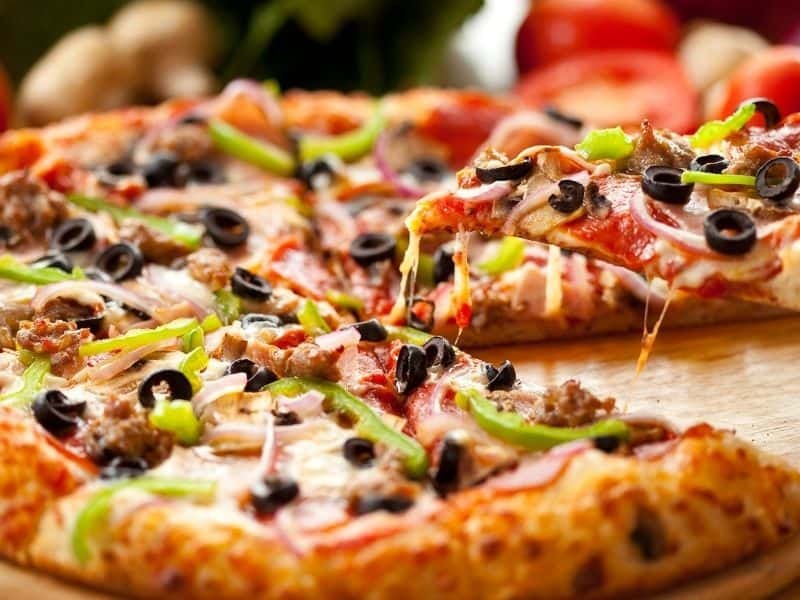 Oasis is a popular fast-food restaurant that serves pizzas, kebabs, chips, ribs, bacon and egg burgers, and cooked breakfasts. This restaurant is voted Tripadvisor Traveller's Choice 2021.
Address: 83 Esplanade, Cairns City QLD 4870, Australia
Price range: $
Opening hours: Everyday (11.30am-10.30pm)
Website: https://www.facebook.com/Oasiskebabs/
Recommended menu: Kebab, Pizza, breakfast
Google rating: 4.2/5
Reviews:
"Hands down the best Kebab in Cairns. Possibly all of the southern hemisphere. I go out of my way to eat here because of the consistent quality and friendliness of the staff. Cannot recommend higher, a must stop for any Cairns visitor or local." (Google Review)
"Wonderful food
I must say the best Kebab I have had in Qld was so much meat, and the fries were so fresh, and Pizza was just as good. Cant recommend highly enough. Even went back 3 times during our stay in Cairns." (Tripadvisor Review)
Kaan's Kebabs – Fish & Chips
Kaan's Kebabs is a fast-food kebab shop Babba's located in Piccone's Shopping Village. The customers claim that this place gives friendly service, good food, great selection, big size, and fair price.
Address: 5/153 Pease St, Manoora QLD 4870, Australia, Piccone's Shopping Village on Pease St.
Price range: $
Opening hours: every day (10am-8.30pm)
Website: https://m.facebook.com/pages/Kaans-kebabs-fish-chips/
Recommended menu: Kebab, HSP, Fish & Chips
Google rating: 4.5/5
Reviews:
"Omg, wow! What an epic feast. Friendly service and almost unfinishable sized delicious kebab! Then I had to finish the wife's kebab. Time to walk off the food baby!" (Google Review)
"HSP is where its at
Been here a few times on smoko through a recommendation of a workmate.
I have only ever had the HSP (snack plate) and it doesn't disappoint at all. The guy that runs the place is a super nice guy as well and always treats his customers well" (Tripadvisor Review)
Ali Babba's Kebab
Ali Babba's Kebab is a small kebab shop on the corner of Mulgrave Rd. Many customers claim that the staff is friendly, the service is good, and the food quality is also good.
Address: 214 Mulgrave Rd, Westcourt QLD 4870, Australia
Price range: $
Opening hours: Sunday (closed), Monday – Saturday (10am–8.30pm)
Website: http://www.alibaba.com.au/
Recommended menu: Kebabs, Wraps, Falafel
Google rating: 4.4/5
Reviews:
"Great service best kabab ever.

Would definitely recommend for quality food.

I did a phone order and was very happy with the hole experience. Thanks" (Google Review)
"Tasty Kebab
Been craving a doner kebab for ages as we don't get them in Adelaide this really hit the spot… we opted for 2 large doners it was $25 and they were really tasty. Service quick and friendly. Tables to eat outside. No pictures as we are it too quick!!!" (Tripadvisor Review)
What is the most popular Turkish food?
The most popular Turkish food is Kebab. Kebab is made from minced beef, or Lamb mixed with seasonings and then cooked over an open flame.
Other most popular food from Turkey include :
Pilav – This dish consists of rice, lentils, nuts, raisins, and dried fruits.
Dolma – This dish contains ground meat stuffed into grape leaves.
Hummus – A dip made from chickpeas, tahini, lemon juice, garlic, olive oil, salt, and pepper. It can be served hot or cold.
Falafel – These balls consist of deep-fried fava beans or other legumes. They are often eaten with pita bread and salad.
Lamb Torshi – the Lamb is marinated in spices and herbs before grilling.
Baklava – This dessert comprises layers of phyllo dough filled with honey and walnuts.
Börek – A börek is a small pastry filled with cheese, spinach, egg, or potato.
Çorba – This soup uses vegetables, beans, and/or fish as the base.
Meze refers to appetizers such as olives, pickled peppers, hummus, baba ghanoush, taramosalata, pita bread, tzatziki sauce, and sarma.
Kofte is made from ground meat shaped into balls and fried.
İspanak – This is a type of pancake similar to a crepe but thinner and fluffier.
Sütlüce – This dish is a sweet dessert made from pistachios, almonds, dates, figs, honey, and rosewater.
Gozleme – This dish is a thin flatbread usually topped with cheese, tomato, cucumber, onion, or other ingredients.
Yufka is a soft, chewy, savory snack made from wheat flour and water. It can be eaten plain or flavored with herbs like mint and parsley.
How to Make Kebab?
To make your Kebab, you will need some essential equipment. You will need a sharp knife, a cutting board, a grill pan, a metal skewer, and a barbecue lighter.
Step 1: Cut the Meat
Cut the meat into cubes. Use a sharp knife and cut the meat into pieces about 3 inches long.
Step 2: Seasoning
Mix salt, pepper, garlic powder, paprika, and cayenne pepper. Sprinkle the mixture onto the meat.
Step 3: Cook on Grill Pan
Put the meat onto the grill pan and cook until browned. Flip the meat over and continue cooking until done.
Step 4: Serve
Serve the Kebab hot off the grill.
Was this article helpful?