Mamak in Sydney and Melbourne is an authentic halal Malaysian restaurant that has established itself. They do provide delivery in CBD and other areas. Check out the menu.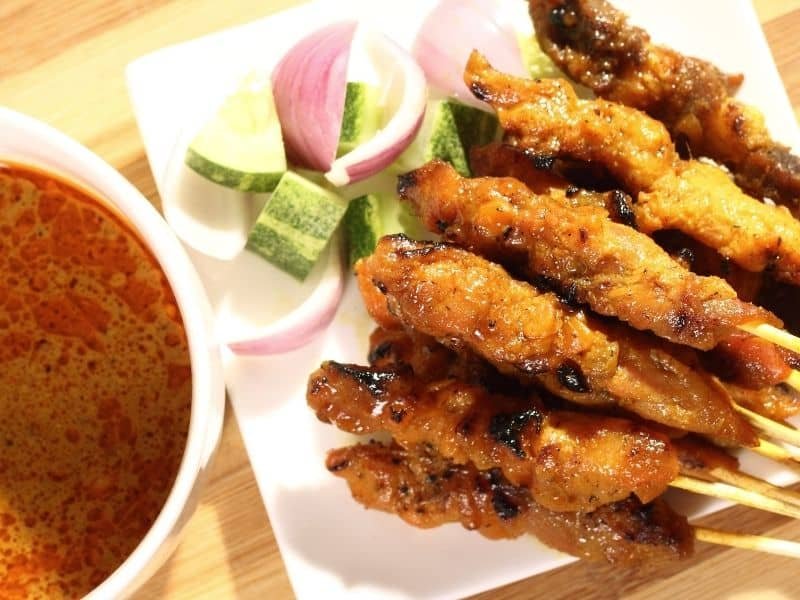 Mamak Restaurant – Malaysian Roti and Satay
Mamak is an award-winning Malaysian restaurant. The menu features dishes from all over Malaysia, including classic favorites like roti canai and satay. In 2008, Mamak was awarded "Favourite Asian" by the Sydney Morning Herald, Good Food Guide.
The food at Mamak is served in generous portions with plenty of flavors, so be prepared if you happen to live in either of these cities and looking for halal food. Or if you're looking for some spice in your life and craving some Malaysian dish. Let's find out more about Mamak!
Mamak Sydney Halal
Mamak Restaurant is a Malaysian halal restaurant that offers an authentic experience. Situated in Sydney and Melbourne, Mamak has been operating since 2007.
Named after the roadside stalls of Kuala Lumpur that peddle Indian Malay street food, Mamak is renowned for authentic, bold, and traditional flavors, with smart and friendly service.
Starting with just one location in Sydney before expanding to Melbourne, this three good friends-owned business has grown to meet the needs of Australians. They are looking for an Asian dining experience at an affordable price point. There's something for everyone with dishes ranging from roti to fried rice and noodles to chicken satay.
Website: https://mamak.com.au/
Mamak Melbourne Menu and Price Range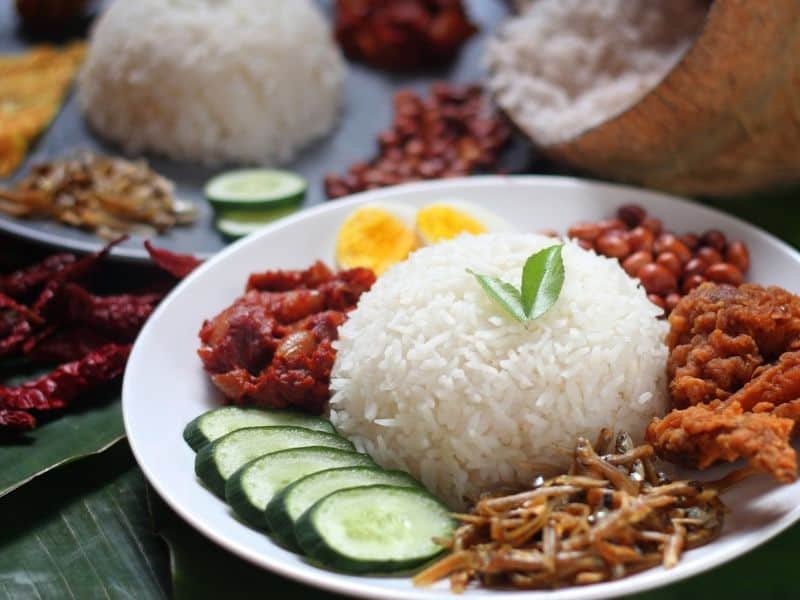 Mamak is quite affordable, with the food price range in the low range. With the quality of the foods, the award-winning achievement, and the great reviews from their customers, this restaurant is worth trying.
Location Near You and Opening Hours
Mamak Sydney – Haymarket (CBD)
Address: Palace Hotel, 15 Goulburn St, Haymarket, Sydney NSW 2000, Australia
Opening Hours: Monday – Friday (11.30am-2pm, 5.30-10pm), Saturday – Sunday (11.30am-10pm)
Mamak Sydney – Chatswood
Address: p9/1-5 Railway St, Chatswood NSW 2067, Australia
Opening Hours: Monday – Sunday (11.30am-2pm, 5.30-9pm)
Mamak Melbourne
Address: Askew House, 366 Lonsdale St, Melbourne VIC 3000, Australia
Opening Hours: Monday – Sunday (11.30am-2pm, 5.30-9.30pm)
Mamak Order Delivery
Mamak now offers takeaway as well as delivery orders, besides dining in. Just order via:
Online ordering (through their website)
Uber Eats
Doordash
Mamak Lunch Menu & Dinner Menu
Roti
Savory. Served with two curry dips and spicy sambal sauce.
Roti canai

The original roti. Crispy on the outside, fluffy on the inside.

Roti telur
Roti planta
Roti bawang

With lashings of sweet red onions.

Roti telur bawang

Egg and onions – a must for omelette lovers.

Murtabak (chicken/lamb)

A local favorite. It is filled with spicy meat, cabbage, eggs, and onions (Allow 15 mins).
Sweet
Served traditionally with curry or enjoyed as a dessert with ice cream.
Roti Pisang

A famous roti with freshly sliced bananas.

Roti kaya

It is filled with a traditional spread made from pandan and coconut.

Roti bom

A truly indulgent roti served thicker, richer, and sweeter (Allow 20 mins).

Roti tisu

Paper-thin, extra crispy, and served tall.
Satay
Chicken/Beef Satay

Flame-grilled for that authentic Malaysian flavor. Served with a sweet and spicy peanut sauce.

1/2 dozen
1 Dozen
Mains
Kari Ayam

Classic chicken curry cooked with freshly ground spices and chunky potatoes.

Kari Ikan

A tangy fish curry cooked with fresh tomatoes, okra, and eggplant.

Kari kambing

Spicy lamb curry is slow-cooked until tender.

Kari sayur

Vegetarian curry cooked with lentils, fresh tomatoes, carrots, potatoes, long beans, and eggplant.

Sambal udang

Stir-fried tiger prawns with fiery sambal sauce.

Sambal sotong

Stir-fried calamari with fiery sambal sauce.

Ayam Goreng

Malaysian-style fried chicken. Marinated with herbs and spices and full of flavor. ($19 for 4 /$5 per piece)

Ayam berempah

Bite-size chicken pieces, stir-fried with whole spices.

Kangkung belacan

Stir-fried water spinach with chilies and shrimp paste.

Kacang panjang belacan

Stir-fried long beans with chilies and shrimp paste.

Rojak

A Malaysian-style salad. Prawn and coconut fritters, fried tofu, hard-boiled eggs, freshly shredded yambean, and cucumber, topped with a thick spicy peanut sauce.

Rice (per person)
Rice & Noodles
Nasi Lemak

Fragrant coconut rice accompanied by an ensemble of sambal, peanuts, crispy anchovies, cucumber, and hard-boiled egg. Arguably Malaysia's national dish.
+ Add curry chicken/fish/lamb/vegetarian
+ Add sambal prawn/calamari
+ Add fried chicken

Mee Goreng

Spicy wok-tossed Hokkien noodles with eggs, prawns, fish cake slices, and fresh bean sprouts.

Maggi Goreng

A famous mee Goreng variation using Maggi noodles.

Nasi goreng

Malaysian-style fried rice with spicy sambal, eggs, prawns, french beans, and assorted veggies, topped with fried shallots.
Desserts
DrinksAis kacang

There was a concoction of red beans, corn, grass jelly, rose syrup, and sweetened milk on a mountain of shaved ice.

Cendol

Starch noodles are made from fresh pandan leaves with gula-Melaka syrup, coconut milk, and shaved ice.

Roti

See our sweet selections of delicious roti served with creamy ice cream.
Drinks
Hot Drinks
Teh Tarik

Classic Malaysian sweetened tea, 'stretched' for a frothy topping.

Teh halia

Teh tarik with a hint of ginger.

Kopi tarik
Cham
Milo Tarik

Malaysia's hot chocolate.

Kopi 'O'
Cold Drinks
Teh ais
Teh 'O' ais limau

Ice tea with a splash of lime.

Kopi ais
Kopi 'O' ais
Milo ais
Limau ais

Fresh lime with syrup on ice.

Soft drinks

Coke, Diet Coke, Coke Zero, Sprite, Lift, Fanta.

Bottled water
Reviews
Google Review
"Speedy with service, tasty and affordable. What else can you ask for.

Love the roti and the satay, with a nice ginger milk tea, hits the spot. Yum" (Mamak Haymarket)
"Although a very busy restaurant on weekends, you don't feel any slow service. The staff take your order quickly, the food arrived on time. Generous serving size. Chicken curry was spicy but delicious. Saray was also a hit. Definitely recommend this place. Reasonably priced too." (Mamak Chatswood)
"Busy Malaysian restaurant. Tasty roti with a variety of dips, satay with delicious peanut sauce. When ordering some dishes they say it will take 20 minutes but comes much quicker. Good variety of noodle and rice dishes. Did not try the desserts." (Mamak Melbourne)
Tripadvisor Review
"Fantastic

We went today and it was a fantastic experience. From the lovely polite table server who kept us updated on waiting times to the attentive waitress who answered my children questions about the menu. The kids loved it , we loved it . Food was everything you would imagine and more. Quick service , hot tasty food and great staff and good atmosphere. This will become a regular for us" (Mamak Haymarket)
"Excellent Malaysian food !!!

The food is amazing. Excellent quality and taste. The roti canai is the best . Better than most restaurants in KL. The Ayam Berempah is very different and a must. Then try the desserts . Very good value" (Mamak Chatwood)
"Best roti going around

Returned for lunch after a long hiatus. Ordered my usual favourites – egg roti, chicken satay & Malaysian tea. All delicious." (Mamak Melbourne)
See also: Brunch Cafe and Grill: Halal Breakfast, Brunch, and Lunch in Sefton (Near Sydney)
Was this article helpful?