Kabobs are a great way to serve up meat or vegetables on skewers, but what do you serve with them? Some delicious recipes and ideas will go well with any type of kabob.
Here are what to serve with kabobs:
A Variety of Salad (Green Salad, Greek Salad, Potato Salad, etc.)
A Variety of Bread (Savory Cornbread, Pita Bread, Garlic Bread, etc.)
A Variety of Rice (Mushroom Rice Pilaf, Lemon Rice, Yellow Rice, etc.)
Honey-glazed Carrots
Hummus
And many more.
This blog post will share creative ideas for serving different variations so you can have the perfect meal every time!
What is Kabob?
What kind of food is a kabob?
Kebab (also known as kebap, kabob, kebob, or kabab) is an Iranian, Afghan, Middle Eastern, Eastern Mediterranean, and South Asian dish of meat (particularly lamb), fish, or vegetables cooked on a skewer or spit.
This dish started in the Eastern Mediterranean or the Middle East before expanding worldwide.
What is the difference between a kebab and a kabob?
The words "kebab" and "kabob" describe a dish consisting of chunks of meat grilled on a skewer.
North Americans most frequently use the spelling kabob. North Americans most frequently use the spelling kabob in attempts to transcribe the sound of a meal prepared with grilled meat in Arab nations.
Are kebabs unhealthy?
Kebabs are a healthier fast food option since they aren't deep-fried and include bread and salad as toppings.
However, kebab meat does include fat, which may vary depending on the meat used.
Kebabs made with ground lamb usually have a higher fat content, around 20-25 percent.
What cut is kabob meat?
According to popular belief, Sirloin is the finest type of meat for these.
Sirloin (from top to end), a slice of relatively tender meat, is lean, fits into a healthy diet, and is inexpensive.
What to Serve with Kabobs?
A traditional accompaniment to kebabs is pita bread, hummus, tabbouleh, baba ghanoush, tabouli, and other salads.
However, many favorite side dishes go well. You can have savory flavors, Asian flavors, or other tasty side dishes.
A Variety of Salad and Vegetables
A healthy and amazing side dish, you can add lettuce, tomatoes, cucumbers, onions, peppers, etc., to your favorite dressing.
Add tons of vegetables such as mushrooms, broccoli, cauliflower, zucchini, summer squash, yellow squash, eggplant, bell peppers, carrots, potatoes, corn, cherry tomatoes, peas, or beans.
Green Salad
You can make a green salad as a quick side dish with romaine lettuce, spinach, arugula, kale, watercress, baby greens, or whatever else you like.
Add chopped fresh herbs, grated Parmesan cheese, crumbled feta cheese, sliced olives, diced avocado, sunflower seeds, dried cranberries, red onion, or roasted pumpkin seeds.
Honey-glazed Carrots
These glazed carrots are sweet and savory. They're a great addition to any meal.
Yummy for kids and adults alike, roasted carrots coated in a sweet cinnamon sauce are a glorious side.
Tabbouleh
This Middle Eastern salad comprises bulgur wheat, parsley, mint, tomato, onion, and lemon juice. Tabbouleh is traditionally eaten as part of a meze platter.
Tabouli
This Middle Eastern salad is made from finely chopped fresh herbs mixed with cracked wheat. Tabouli is typically served cold as a side dish.
Greek Salad
You can add Greek salad to your kebab for an extra kick. This salad includes lettuce, tomatoes, olives, red onion, cucumber, and feta cheese.
Radish Salad
Radishes are crunchy, spicy, and refreshing. Try serving radishes on top of your kebab.
Herb Salad Mix
Herb salad mix with tomatoes, pepper, feta red leaf, roasted red pepper, and pecorino salad. The slightly sweet honey-mustard dressing complements the briny capers and sharp pecorino cheese well as it adds to your kebabs.
Shepherd Salad
Shepherd salad is the most famous salad in Turkey and is made with fresh tomatoes, cucumbers, and onions.
Squash Salad
A delicious variation of shepherd salad that uses butternut squash instead of tomatoes.
Tomato And Cucumber Salad
This simple salad combines two favorite fruits: fresh tomatoes and cucumbers.
Coleslaw
Coleslaw is a healthy side dish that goes well with chicken, pork, beef, or lamb.
Roasted Onions
Roasted onions are a popular appetizer in France. These caramelized onions are especially good when paired with grilled meats.
A Variety of Bread
You can also serve bread with the kebab. It's a great way to soak up all those delicious juices from the kebab.
Savory Cornbread
Savory cornbread is the perfect bread to go with the kebab. You can make this recipe at home using store-bought ingredients.
Pita Bread
Pita bread is a flatbread baked in a pocket shape. Pita bread is often served with dips such as hummus and tzatziki.
White Dinner Roll
Fluffy dinner rolls are easy to prepare and perfect if you want something different from pita bread.
Garlic Bread
You can also have garlic bread with your kebab, but avoid overdoing it. Garlic bread is best served alongside other foods.
Sourdough Bread
Sourdough bread is another option. If you prefer sourdough bread, you should use a starter that has been fed regularly and allowed to ferment naturally.
A Variety of Rice
Mushroom Rice Pilaf
This rice pilaf is perfect for a light meal. It has mushrooms, which are high in protein and low in calories. It is great as a meat substitute.
Rice Pilaf
This rice dish is perfect if you want something different from plain white rice.
Coconut Rice
This coconut rice is full of fiber and nutrients. You can use this rice to make pilaf, stir fry, or even salads.
Lemon Rice
If you like lemon, then you'll love this lemon rice. It's tangy and sweet at the same time.
Saffron Rice
This saffron rice is aromatic, fragrant, and beautiful. It's perfect with fish and seafood.
Mushroom Rice
This mushroom rice is rich in protein and fiber. If you like mushrooms, you'll love this rice.
Cauliflower Rice
This cauliflower rice is an alternative to regular rice. It's low in calories and high in fiber.
Yellow Rice
Also known as Mexican rice, this dish is flavored with tomato sauce, chicken broth, and cumin.
Vegetable Fried Rice
Fried rice is a popular Asian dish. This vegetable fried rice is packed with vegetables and tastes amazing.
Potato Dishes and Chips
Pita Chips
These chips are crispy and go very well with kebabs. They're easy to make and store well too.
Baked Potatoes
If you like potatoes, try baking them along with your kebab. Baking makes them soft and fluffy.
Mashed Potato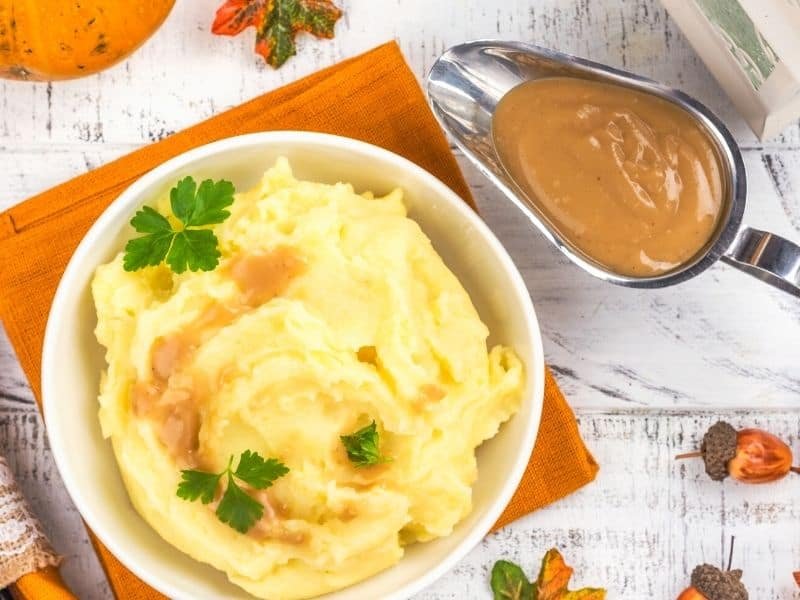 Mash some potatoes and then bake them along with your kebabs. The result is a yummy mashed potato.
Potato Salad
If you like potato salad, try making one using a leftover cooked potato dish.
Bring a hint of summer to your table with a light potato salad.
Sweet Potato Fries
Make sweet potato fries by cutting them into strips and baking them until golden brown.
Sweet Potato Casserole
A baked casserole is a great way to enjoy leftovers. A twist on the plain potato is made of thinly sliced gold potatoes or other types of potato. Make sure that your casserole has plenty of flavors.
Scalloped Potatoes
Scalloped potatoes are creamy and cheesy. They go well with meat or poultry.
Sweet Potato Wedges
Cut up sweet potatoes and grill them until they're tender. Serve them with butter and cinnamon.
Dipping Sauces
Hummus
Hummus is a dip made with chickpeas, tahini, lemon juice, garlic, olive oil, salt, pepper, and water. It has a smooth texture and a light flavor.
Baba Ganoush
Baba ganoush is a mashed eggplant dip with lemon juice, garlic, and olive oil.
Yogurt
Add some yogurt to your kebab to make it more flavorful.
Tzatziki
This Greek sauce is made with feta cheese, cucumber, dill, garlic, vinegar, and olive oil. It goes well with chicken, shrimp, and beef dishes.
Hot Sauce
If you want to add an extra spice to this recipe, use something like hot sauce or garlic salt instead of plain old table salt.
Barbecue Sauce
Use barbecue sauce as a dipping sauce for your kebabs.
Salsa
Try the salsa with your kebabs to give them some heat.
Ketchup
Ketchup is a condiment that's used all over the world. It can be served on its own or mixed with mayonnaise.
Peanut Butter
Peanut butter is a delicious spread that comes from ground peanuts. It's usually served with toast or crackers.
Spread peanut butter on your kebabs before grilling.
Mustard
Mustard is another condiment and acidic dressing that's commonly used. If you don't have mustard powder, just mix equal parts of prepared mustard and ground black pepper.
Some varieties of mustard combo are creamy dijon dressing and zingy mustard greens.
Chili Sauce
Chili sauce is a popular condiment that comes in many different varieties. You can serve it on its own or mixed into ketchup.
Mayonnaise
Mayonnaise is a thick creamy sauce dressing that's often served with sandwiches. Use it as a dipping sauce for kebabs.
Cream Cheese
Cream cheese is a deliciously creamy spread that pairs well with fruit, nuts, and vegetables.
Cheese
You can use almost any cheese plate with your kebabs; however, we recommend using mild cheeses such as Cheddar, Swiss, or Cottage cheese. These will melt better than sharp cheeses.
Soup
Creamy Mushroom Soup
This warm bowl of soup is great to serve with kebabs. It has a creamy texture and a hint of simple spices.
The creamy mushroom soup, fresh green beans, and crispy fried French onions are just right.
How to Make Kabobs?
Types of Kabobs
Kebabs come in many different shapes and sizes. Some are long, while others are small. You can choose the shape that suits your taste buds.
Skewer. Skewers are usually used for cooking vegetables. Use wooden skewers that are sturdy enough to hold the food without breaking.
Stick. Sticks are usually used for cooking meat. Choose thick and strong sticks so they won't break easily when you cook them.
Spiral. Spirals are often used for grilling whole fish. They look pretty when placed on a plate.
Flat. Flat kabobs are usually used for cooking ground meat. Flat is easier to eat than round ones because they don't roll around in your mouth much.
Round. Round ones are usually made out of bamboo or wood. They are usually smaller than flat.
Whole. While kabobs are usually cooked using a skewer. They are usually larger than stick ones.
Cooking Methods
There are two main methods of cooking:
Grilled. Grill directly over an open flame. This method gives their signature smoky flavors.
Baked. Bake in the oven at 350 degrees Fahrenheit (180 degrees Celsius). This method produces less smoke and doesn't require using a grill pan.
Tips for Making Kebabs
Here are some tips for making the perfect kebab:
Cut the meat into cubes before putting it on the skewers.
Don't put too much meat on each skewer.
If possible, cut the meat into strips first. Keep the skewers straight.
Be sure to soak the skewers in water for about half an hour before using them.
Keep the flame low. Simmer it. Turn it occasionally.
Remove it from the heat once they reach the desired doneness.
Serve immediately.
Recipes for Cooking Kabobs
Beef Shish Kebab Recipe
This steak kabob is a delicious meal. Easy to make, delicious flavors!
List of Ingredients:
Beef – Sirloin steaks are generally the most flavorful and mild of all beef cuts, although the top sirloin is also a fantastic option.
Sugar – Use simple old white sugar to add sweetness and help caramelize the beef while grilling.
Cumin – Ground cumin is dark, rich, and hearty, with a hint of citrusy taste and a biting edge. It provides quick depth to any meal.
Paprika – Sweet paprika adds color and has a mild peppery flavor.
Allspice – The flavor of allspice brings to mind the key spices of cinnamon, cloves, nutmeg, and pepper.
Garlic – Use as much or as little as you like; the more, the better,, in my opinion.
Tomato Paste will thicken the marinade somewhat and add a little tomato flavor.
Oil – A good olive oil is preferred for the marinade.
Lemon Juice – To tenderize the meat, use freshly squeezed lemon juice.
Bell Peppers – Use yellow, orange, and red, but use any color you prefer.
Onion – Use red onion because for a stronger taste.
Optional side dishes: Simply pair this with some delicious greek rice, baked potatoes, a great side dish like my caesar greek salad, and a nice dinner roll.
Instructions:
Mix Marinade and Add Beef:
In a medium bowl, whisk together all of the marinade ingredients.
Transfer ¼ cup of the marinade to a large bowl and another ¼ cup to another smaller bowl.
To the first bowl, add the cubed beef and gently toss it to coat.
Cover the bowl with plastic wrap and refrigerate for 30 minutes.
Marinade Vegetables:
In a large mixing bowl, combine the bell peppers and onions with ¼ cup of the reserved marinade. Toss to combine well.
Set aside until ready to thread on skewers.
Preheat Grill:
Preheat your grill for 10 minutes on medium-high heat.
Lightly oil the grates of the gas grill.
Make Skewers:
Thread the meat, onions, and peppers on skewers in alternating layers until you run out of ingredients.
You should get about 8 skewers.
Grill the Kebabs:
Place the shish on the grill and cook for 8 to 10 minutes, turning frequently.
Brush the kebab skewers with the reserved ¼ cup of marinade in the small dish two or three times while they grill.
Serve:
Allow the kebabs to rest for 5 minutes before serving. Serve on a platter.
Serve and enjoy!
Leftovers:
Leftovers can be kept in an airtight container for 3-4 days in the refrigerator.
Greek Chicken Kabob Recipe
This recipe is super juicy, tender chicken kebabs with the best marinade. It only needs simple olive oil, lemon juice, paprika, oregano, basil, thyme, and garlic.
Ingredients
4 tablespoons olive oil, divided
2 tablespoons freshly squeezed lemon juice
1 tablespoon simple lemon zest
1 teaspoon paprika
2 teaspoons dried oregano
2 teaspoons dried basil
1 teaspoon dried thyme
3 cloves garlic, minced
1 shallot, minced
Kosher salt and freshly ground black pepper or white pepper, to taste
2 pounds boneless, skinless chicken thighs, cut into 1-inch pieces (chicken thighs are juicier and more flavorful than chicken breast)
Optional side dishes: grilled pita bread, English cucumbers, cherry tomatoes, red onion, cubed feta, kalamata olives, and tzatziki sauce.
Directions
In a medium mixing bowl, combine 2 Tbsp olive oil, lemon juice, lemon zest, paprika, oregano, basil, thyme, garlic, shallot, and 1 1/4 Tsp of salt and 1 1/4 Tsp of pepper.
Stir in chicken pieces until well combined; marinate for at least 2 hours overnight, turning occasionally. Drain the chicken from the marinade.
Place the chicken on skewers, brush evenly with the remaining 2 tablespoons olive oil, and season with salt and pepper to taste.
Preheat grill to medium heat.
Grill the chicken skewers, occasionally turning, until cooked throughout and the internal temperature is 165°F, about 10 minutes.
Serve immediately.
Other Recipes
Other favorite kebab recipes include:
Hawaiian Chicken Kabobs
Grill up some pineapple and chicken for a sweet and savory meal. Serve these with a side of coconut rice to complete the tropical theme.
Pepper Steak Kabobs
These pepper steak styles are perfect for a quick and easy weeknight meal. The marinade is made with soy sauce, honey, garlic, and ginger – making them irresistible!
Lemon Herb Shrimp Kabobs
Looking for a seafood option? These are light, refreshing, and full of flavor. The shrimp are marinated in simple olive oil, lemon juice, garlic, and herbs.
Asian Beef Kebabs
These Asian beef kebabs are packed with flavor! The marinade is made with soy sauce, honey, rice vinegar, and chili paste – making them irresistible!
Chipotle Steak Kabobs
These are perfect for a summer BBQ! The marinade is made with olive oil, lime juice, adobo sauce, and cumin – making them irresistible!
Grilled Veggie Kebabs
These grilled veggie kebabs are perfect for any occasion! The marinade is made with olive oil, salt, and pepper – making them a healthy option!
FAQs
Should I put foil on the grill for kabobs?
Some folks like to put foil down on the grill before skewering the ingredients. This will help to prevent sticking and make for a cleaner grill. However, I find that if you brush the kebabs with oil often while they cook, they won't stick.
Can I make kabobs the night before?
Yes, you can make them the night before. Store them in an airtight container and refrigerate them overnight. Ensure all ingredients are fully cooled before storage, or they will spoil faster than desired.
How long can I store leftover kebabs?
Leftover skewers should be stored in an air-tight container in the fridge. They will be good for up to three days.
How long do kabobs take to grill?
It will depend on the type, but if you use a metal skewer, it should take between 20 and 25 minutes. If you use wooden skewers, they can burn rather quickly, so be sure to soak them in water for 30-60 minutes before grilling.
Related Topics
How Long Do You Grill Chicken Kabobs?
Grilling them for about 10 minutes per side should be sufficient. If you want them well done, then grill them longer. The ideal temperature is medium rare.
How Long Do You Grill Kabobs?
The answer depends on how much meat you put on them. If you grill them for less than 10 minutes, they should be done when the meat starts to brown. However, if you want to cook them longer, then you need to check them after about 15 minutes.
How Do You Grill Kabobs on a Gas Grill?
To grill them on a gas grill, place them on skewers, brush them with oil, and season them with salt and pepper. Then, put them on the grill for about 10 minutes per side. After cooking, remove them from the grill and serve immediately.
What Do You Eat with Kebabs?
Kebabs are great served with rice or couscous. They also go very well with grilled vegetables like asparagus, mushrooms, peppers, onions, and zucchini.
Do You Marinate Vegetables for Kabobs?
Yes, I do marinate vegetables. The best way to marinade vegetables is to put them in a Ziploc bag and add some olive oil, salt, pepper, garlic powder, and lemon juice. Then place them in the fridge overnight. This method works great!
What Vegetables are Good on Kabobs?
The best vegetables include tomatoes, onions, peppers, mushrooms, and zucchini. These vegetables are easy to cut into small pieces, making them perfect for the recipes.
What Should I Serve with Flank Steak?
The best thing to serve with flank steak is mashed potatoes, followed by green beans and roasted vegetables. If you want to add flavor to your meal, try serving grilled onions and peppers.
Was this article helpful?