MBA MGSM Macquarie is one of the best MBAs in Australia. Its award-winning program, the Global MBA, is a unique program that challenges the idea of a conventional MBA.
In this blog post, we will discuss why MBA MGSM Macquarie is one of the best MBAs in Australia.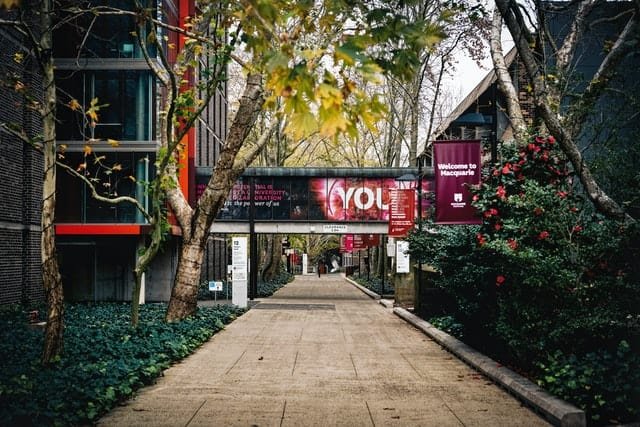 Macquarie University
About
Macquarie University is a public research university based in Sydney, New South Wales, Australia.
The New South Wales government established it in 1964 as the third institution in Sydney's metropolitan area.
Macquarie University is one of Australia's most generous scholarship providers, giving scholarships to overseas students every year.
Several high-technology companies operate on the university's campus. This is done to promote scholarly and corporate contact. It also allows students to collaborate with industry connections in order for them to flourish in their professional endeavors.
Rankings
#13 in Australia (QS World University Ranking / QS WUR 2022)
#200 in the world (QS World University Ranking / QS WUR 2022)
#10 in Australia (Times Higher Education / THE 2022)
#192 in the world (Times Higher Education / THE 2022)
#9 in Australia (QS GE Rankings 2022)
#98 in the world (QS Graduate Employability Rankings 2022)
Campus
Macquarie University's main campus is located 16 kilometers (9.9 mi) northwest of the CBD in Sydney, and has a main campus measuring 126 hectares of rolling lawns and natural bushland.
Macquarie University's Macquarie Centre is located in Sydney's northwest high-tech corridor and is Australia's largest high-tech campus. The campus is within walking distance of the adjacent industrial area, known as Macquarie Community Park.
Its position has been beneficial in developing it as a relatively research-intensive institution.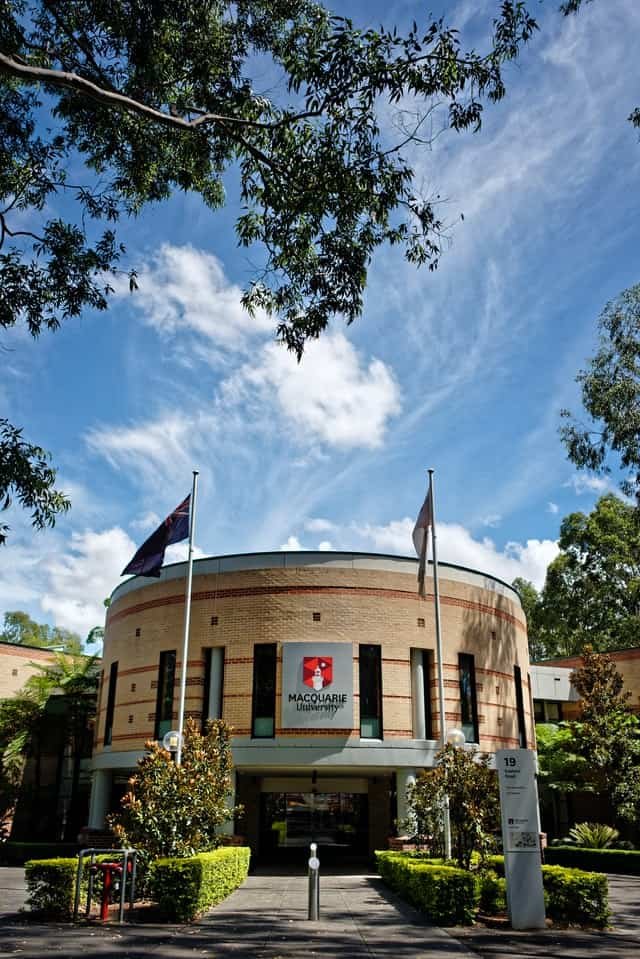 Macquarie Graduate School of Management (MGSM)
About Macquarie Business School
Macquarie Business School offers internationally recognized programs on a par with the world's best universities, including Australia's top 10 and Quacquarelli Symonds (QS) and Times Higher Education (THE) rated.
It is one of only three business schools in Australia to be included in the global top 100 and ranks 11th in the world for alumni career progression, as well as 12th for our learning and teaching in the corporate social responsibility sector.
About MGSM (Macquarie Graduate School of Management)
The Macquarie Graduate School of Management (MGSM) is a graduate school of management affiliated with Macquarie University.
MGSM is an Australian business school with campuses in Sydney, Hong Kong, and Macquarie University. All three sites provide meeting rooms for up to 500 people, 4-star accommodations, meal choices, and recreational services.
The school's objective is to foster leadership abilities that create long-term value while also promoting good citizenship.
MBA Rankings
#4 in Australia & #84 in the World (QS Global MBA Ranking 2022)
#1 in Australia (Financial Times Global MBA survey, 2015, 2016, 2017)
#74 in the Financial Times (FT) Global MBA rankings for 2019
#78 (The Economist "Which MBA" Survey 2018)
MBA Accreditation
MGSM has been awarded AACSB and Association of MBAs, global accreditation for MBA programs.
Global MBA Program
About Global MBA
Global MBA is one of the best MBA programs in Australia and in the world. It is a unique program that challenges the idea of a conventional MBA.
This unique MBA is a unique program that challenges the conventional MBA notion through a unique curriculum built around six critical keys.
Each unit is geared toward delivering the desired result, allowing you to immediately apply what you've learned in your professional and personal lives.
Rankings
#4 in Australia (QS Global MBA Rankings 2021)
#84 in the World (QS Global MBA Rankings 2021)
#1 in Australia – Global Online MBA Rankings 2022 (CEO Magazine)
#9 in the world – Global Online MBA Rankings 2022 (CEO Magazine)
Tier One – Global MBA Rankings 2022 (CEO Magazine)
Duration
The Global MBA was created to allow students from all corners of the world to learn at their own speed from anywhere in the globe.
Your degree can be finished in as little as 1.5 years (4 units per term) or over three years if you study at a deliberate speed (1-2 units per term).
Tuition Fee/Cost
As of 2022, new students commencing their studies in the Global MBA course suite will pay AUD 1,650 per unit or AUD 39,600 for the degree.
Structure
It is a 24 unit program with six key cores
Course structure:
Leading
Know your people – harness your team's diversity and use teamwork to innovate and increase your organization's output.
Know your organization – better enable your organization to deliver on its strategic objectives.
Adapt your leadership style – strengthen your leadership skills.
Become a meaning maker – learn how to motivate staff with meaningful work.
Analyzing
Know your numbers 1 – teach you that financial literacy is a required capability for every business leader.
Know your numbers 2 – provide you with a foundational understanding of how to manage your organization's finances effectively.
Generate insights – equip you with tools to analyze data and generate market insights.
Know your customers – explore what to measure to maximize customer value.
Strategizing
Be competitive – how to think strategically to make your organization more competitive.
Be global – how crucial it is for supply chains to effectively meet customer demands.
Be disruptive – how to leverage technology and innovation to disrupt and reshape your organization.
Be sustainable – how to make a positive contribution to the world while effectively maintaining the bottom line.
Adapting
Your career, your life – learn how to effectively plan your career and your life in a way that suits your aspirations.
Build personal resilience – discover how you can build your resilience.
Improve yourself, always – understand how to effectively and strategically approach professional and personal development.
Become a global citizen – develop your cultural intelligence.
Influencing
Communicate with impact – learn how to bring people around to your vision.
Manage change – define yourself as a leader through change management.
Negotiate and resolve conflict – navigate the power and politics of today's work environment.
Manage the risks– mitigate risks through governance.
Problem-solving
Advise
Be curious
Applied immersion 1
Applied immersion 2
Admission requirements
An undergraduate degree with a minimum WAM of 65 (Australian AQF Level 7 or recognized equivalent).
Applicants with English as their second language are required to demonstrate proficiency in English equivalent to an IELTS of 7.0 overall, with a minimum of 6.0 in reading, writing, speaking, and listening.
Three years of supervisory (including team/project leader) or professional experience.
MBA Scholarship
Macquarie Business School provides a variety of scholarships to new and continuing students, as well as aid for those in need and reward for exceptional performance.
The most popular scholarships
Macquarie Business School Dean's Academic Excellence Scholarship
Value
$10,000 p.a. for ATAR of 99.00 or above
$5,000 p.a. for ATAR between 98.00 and 98.95
Master of Business Administration Scholarships
Macquarie University Alumni Scholarship
The Woolworth's Scholarship
The MBA Sustainable Leadership Scholarship
For Domestic students
Vinwa Scholar Award
Cooperative Education Program (Co-op)
Optus Cyber Security Hub scholarship
Barton Family scholarship
Bennelong Foundation scholarship
Dr Melanie Beresford scholarship
Macquarie University Alumni Scholarship
The MBA Sustainable Leadership Scholarship
Macquarie University Postgraduate Loyalty Scheme
Global MBA Loyalty Scheme
For International students
Vice-Chancellor's International Scholarship
Macquarie University Alumni Scholarship
Macquarie University Regional Scholarship
Macquarie University UAC International Scholarship
Women in Management and Finance Scholarship
Macquarie University Africa Development Scholarship
Macquarie University ASEAN Scholarship
ASEAN Partner Scholarship
China Elite
Macquarie University European Scholarship
Macquarie University India Scholarship
Macquarie University Japan Scholarship
Macquarie University Latin America Scholarship
Macquarie University Lebanon Scholarship
Macquarie University Mongolia Scholarship
Macquarie University South Asian Scholarship
Macquarie University South Korea Scholarship
How to Apply (Online Application)
Applicants are required to submit an application for admission directly to Macquarie University.
Check that you meet all the entry requirements including the required levels of English proficiency for the course you are applying for.
Check that you have all the documentation you need to submit with your application and whether you are eligible for recognition of prior learning
FAQs
Is Macquarie a good business school?
Macquarie Business School provides programs that are among the world's best, as well as programs from Macquarie University and Macquarie University, which is Australia's top 10 university and ranks in the top 1 percent of universities worldwide.
Why Macquarie MBA?
Macquarie Global MBA and Macquarie University have collaborated with a number of leading companies to deliver cutting-edge management education.
This means that in addition to learning how to succeed in the business world, you will also gain practical experience working directly on real projects for those companies.
What is global MBA course?
The Macquarie Global MBA is an 18-month, full-time program that provides you with the skills and knowledge required to lead in an increasingly globalized world.
It offers a unique combination of international business theory, practice-based learning, and industry immersion.
Was this article helpful?