This is a blog post about what goes with Little Smokies for dinner. It talks about different ways to serve them and the best side dishes that go well with them.
Here are what goes with Little Smokies for dinner:
BBQ little smokies casserole
Crockpot BBQ little smokies
Pizza
Cornbread
Sweet potato fries or potato wedges
Cucumber salad.
And many more.
Why are they the perfect dishes to go with Lit'l Smokies? And how to make them? This includes recipes for how to make a great smoky BBQ as well as sides like a casserole.
What is Little Smokies?
About
Little smokies are small-size hot dogs. These sausages, which are little hot dogs, are simple to warm up and eat as an appetizer or handheld meal.
Smoked sausage is smoked meat in several varieties, such as beef or pork. They're already cooked and only need to be heated.
They may be slow-cooked, simmered, microwaved, or even pan-fried. They're one of those snacks that are easy to make in various ways.
What are Little Smokies Made Of?
Little smokies are made of pork, mechanically separated chicken, water, and corn syrup.
They contain 2% or less: potassium lactate, salt, dextrose, natural flavors, sodium phosphate, monosodium glutamate, sodium diacetate, sodium erythorbate, sodium nitrite, and hydrolyzed beef stock.
Are Little Smokies the Same as Smoked Sausage?
Hillshire Farm's Lit'l Smokies (often known as Lil Smokies) are cocktail-sized smoked sausages.
These mini sausages come in a variety of flavors and sizes, with various combinations of pork, beef, and turkey meat and additional ingredients like spices or cheddar cheese.
Do Little Smokies Need to be Cooked?
Little smokies are bite-size, fully cooked smoked sausages that only need to be reheated before eating.
They may also be simmered in any barbecue sauce on the stovetop or in a slow cooker, allowing them to stay warm longer and for the sauce to thicken.
What Goes with Little Smokies for Dinner?
Dishes that Use Little Smokies for Dinner
Cheesy Smoked Sausage Pasta
This delicious dish is a great combination of mac and cheese with little smokies and mozzarella cheese. This is always a great solution when you don't have much time to fix dinner.
Cheesy BBQ Little Smokies Casserole
This easy cheesy BBQ little smokies casserole is a delicious four-ingredient bake with mouthwatering bbq sauce that is so simple anybody can make it!
Just pour into casserole dish over elbow macaroni, smokies, and cheese. It is an amazing dish for the whole family.
Fried Rice
Add some fried rice to your dinner table and serve little smokies alongside. This recipe has only three ingredients but tastes like it was made with a lot more. It's perfect when you're looking for something quick and tasty to eat while watching TV.
Smoky Chicken & Cheese Enchiladas
These enchiladas are loaded with smoky flavor and topped with a creamy chipotle cream sauce. You'll love how they taste even after being frozen.
Spicy Asian Noodles
Asian noodles are a personal favorite in our house. We love their unique flavor and texture. Add these spicy noodles to your next meal, and you won't regret it!
Jambalaya
Jambalaya is a great idea to go with the cocktail weenies for dinner. They pair perfectly together. Try serving both dishes side by side and let everyone decide what they want first.
A classic Cajun dish that's sure to please! The addition of little smokies makes this jambalaya extra special.
Sloppy Joes
Sloppy joes are a classic American dish. They're usually served with hamburgers and fries, but you can easily swap out the meat for little smokies.
Chicken Pot Pie
Pot pies are another classic American comfort food. With chicken pot pie, you get all the flavors of a traditional chicken pot pie plus little smokies. So, if you're looking for a new way to enjoy chicken pot pie, give this version a try!
Pork Tenderloin Stuffed Peppers
Stuffing peppers with ground pork tenderloin and topping them with little smokie bacon is an easy weeknight meal dinner that's guaranteed to impress.
Mini Sausage Pizza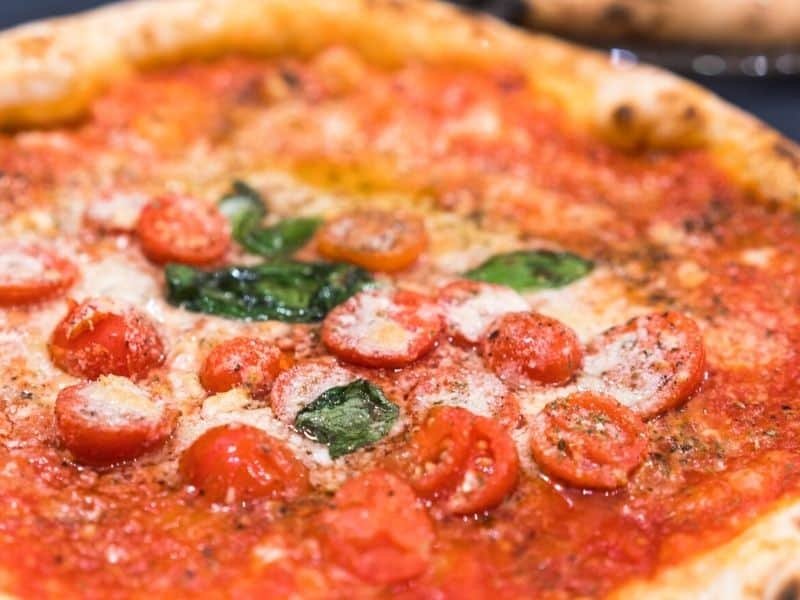 Serve these little smokies pizza bites at your next party. You will love this recipe because it has a unique flavor and texture.
It's a quick and easy way to impress guests while still keeping things healthy.
Slow Cooker Pork Tacos
If you're looking for a fast and easy dinner option, look no further than these pork tacos. They take just 15 minutes to prepare and are ready when you are.
Barbecue Pulled Pork Sliders
Pulled pork sliders are a fun twist on traditional pulled pork sandwiches. These sliders are filled with barbecue-pulled pork and topped with little smokies, which add a nice kick to the sandwich.
BBQ Meatballs
Meatballs are a crowd-pleaser. Make them as big or small as you'd like. Just be careful not to overcook them because they will dry out.
Mushroom Risotto
Risottos are Italian classics that are always a good choice. This risotto is flavored with mushrooms and Parmesan cheese.
Creamy Mac & Cheese
Macaroni and cheese are some foods that don't need much else added.
However, if you want to spice things up a bit, try adding little smokies. They add a subtle smokey flavor that pairs well with the cheese.
Cornbread
Cornbread is a Southern classic. It's easy to make and tastes amazing with little smokies.
This cornbread is one of those delicious sides if you plan to make chili dogs without the bun (hun). Or you just combine the sausages with the bread dough to create an umami flavor.
Side Dishes that Go Well with Little Smokies
Here are several perfect side dishes that are great to have with Lil smokies dinner.
Sweet Potato Fries or Potato Wedges
Sweet potato fries or baked potato wedges are an ordinary side dish often served with burgers and hot dogs.
Sweet Potato Fritters are a fun twist on traditional french fries. Instead of frying them, you bake them.
Taco Salad
You can never go wrong with tacos. It is a refreshing dish.
And when you add little smokies to the mix, you've got a winning taco salad.
Baked Beans
Who doesn't love baked beans? They're a staple at every picnic, tailgate, and backyard cookout. Serve them with little smokies, and you've got a winning combo.
Crispy Fried Okra
Okra is one perfect side dish that people either love or hate. But if you try this crispy fried okra recipe, you'll fall in love with it!
Apple Carrot Slaw
This apple carrot slaw is a delicious accompaniment to any main course. The apple and humble carrot are the main ingredients of this delicious recipe.
You can serve it alongside the Asian noodle stir fry or use it as a crunchy topping for the jambalaya.
Green Beans Almondine
Almondine green beans are a classic side dish. They're seasoned with lemon zest and almonds.
This colorful mixed vegetable side dish features broccoli, carrots, cauliflower, peas, and sweet potatoes. It's a healthy alternative to mashed potatoes.
Mixed Vegetables
A simple side dish that's perfect with little smokies is a mixture of vegetables. You could serve it alongside any entree.
Buttermilk Biscuits
Homemade biscuits are a must-have for any family gathering. They're light and fluffy and taste delicious with butter and honey.
Spicy Cauliflower Rice
Cauliflower rice is a popular Asian side dish. It's made from steamed cauliflower florets and has a mild flavor.
Mashed Potatoes
Mashed potatoes are one of the most comforting foods in the world. Serve them with your favorite entrées, such as roast beef, ham, or grilled chicken.
Creamy Mashed Potatoes are a classic accompaniment to any meal. Try adding little smokies and sour cream and cheese for extra flavor.
Sweet Potato Casserole
The combination of sweet potato casserole and little smokies makes a hearty meal. Sweet potato slices are loaded with fiber and nutrients, so they're a great addition to any meal.
Cheesy Corn
Cheese corn is a classic side dish. It's full of cheesy goodness and pairs well with many different meals.
Roasted Broccoli
The roasted vegetable is always perfect. And broccoli is a nutritious vegetable that's low in calories and fat. In addition, roasting brings out its natural sweetness.
Glazed Carrots
Carrots are versatile vegetables that can be served raw, roasted, sauteed, or glazed. Glazing caramelizes their natural sugars, making them even more flavorful.
Potato Salad
Potato salad is a classic American side dish. It's usually served cold, but it also works well at room temperature.
Sautéed Spinach
Sautéed spinach is a fresh way to enjoy this leafy green vegetable. It's quick and easy to prepare.
Smoky Bacon
Bacon is a staple food in America. It's an excellent source of protein and provides lots of flavors. So add some smoked bacon to your next meal.
Parmesan Cheese
Parmesan cheese is a classic topping for pasta and pizza. It's also used in salads and other recipes.
Peas
Fresh garden peas are a summertime treat. They have a delicate flavor and pair perfectly with creamy dishes.
Asparagus
Asparagus is a springtime favorite. It's high in vitamins A and C and contains antioxidants.
Garlic Bread
Garlic bread is a savory snack that's easy to make. It's an ideal accompaniment to a variety of meals.
Apple Sauce
Apple sauce is a healthy dipping sauce. It's delicious with sweet and savory dishes, such as pork chops or roasted chicken.
Cucumber Salad
Cucumber salad is a refreshing side dish for any meal. It's easy to prepare and tastes great with little smokies.
Potato Chips
Potato chips are a crunchy snack that goes well with dips and spreads. They're also a perfect appetizer. And it is easy to make your own homemade potato chips.
Tortilla Chips or sweet potato chips are a healthier alternative to potato chips. You can use these chips to top salads, soups, and sandwiches.
Fruit Salad
A fruit salad is a simple yet tasty dessert with refreshing flavors.
Pick whatever sweet fruits are in season and drizzle them with honey, whipped cream, or Greek yogurt!
How to Cook Little Smokies for Dinner?
Easy Cheesy BBQ Little Smokies Casserole Recipe
This delicious barbecue bake is a favorite recipe that has only four components. It takes less than 30 minutes to prepare the complete meal!
Ingredients
1 package little smokies
¼ cup bbq sauce
1 ½ cups cheddar cheese, shredded
1 Grands biscuits, package
Instructions
Preheat oven to 350 degrees.
Grease a casserole dish well. Add Grands biscuits to the baking dish and press to fill in.
Bake for 10 minutes, or until the biscuits are puffy yet not browned.
While the biscuits are cooking, cut smokies into tiny portions and add to a pan with barbecue sauce mixture.
Sautee the smokies over medium-high heat until biscuits are ready.
Remove the biscuits from the oven when they are half cooked. Then add sautéed little smokies and bbq sauce to finish them off.
Top with shredded cheddar cheese.
Bake for 15 minutes, until the cheese, is bubbly and the biscuits are golden brown.
Serve immediately.
Crockpot BBQ Little Smokies
BBQ Little Smokies crock pot recipe is a flavorful dish that only requires a few ingredients and is simple to cook!
Little Smokies are cooked in a flavorful, tantalizing barbecue sauce. Ideal for dinner or to serve a crowd!
Ingredients
2 16 Ounce Packages Little Smokies
18 Ounces BBQ Sauce (you can use any Bbq sauce brands)
2 Tablespoons Brown Sugar
1 Tablespoon Dijon Mustard or Honey Mustard
1 Teaspoon Garlic Powder
1 Tsp Onion Powder (optional)
½ Teaspoon Hot Sauce Optional
Instructions
Combine the bbq sauce, brown sugar, mustard, garlic powder, and hot sauce in a mixing bowl.
Arrange both packs of little smokies side by side in your slow cooker. Pour the sauce over the Smokies.
Cook on low in a slow cooker for 2-3 hours or high for 1-2 hours until heated through.
You freeze the smokies in the sauce in an airtight container for storage.
Little Smokies Cocktail Weenies Recipe
Do you want to make your own mini sausages? Here is the way!
Ingredients:
1 lb. Ground Beef
1 lb. Turkey Sausage
2 cups Homemade Breadcrumbs
3 eggs
½ cup milk
¼ tsp. Salt
¼ tsp. Pepper
Directions:
Preheat the oven to 400 degrees F. Line a baking sheet with parchment paper.
Combine ground beef, turkey sausage, vegetables, breadcrumbs, eggs, and milk in a large bowl. Flavor with salt and pepper.
Combine all ingredients in a large mixing bowl and mix until well combined. Shape the mixture into 1-inch balls and place them on a baking sheet prepared with parchment paper or Silpat mat.
Bake for 20 minutes or until golden brown.
Remove from oven and serve hot.
FAQs
What side dishes go with Little Smokies?
Some popular side dishes that go well with Little Smokies are garlic bread, apple sauce, sweet potato fries or wedges, and cucumber salad. You can also choose to cook your Little Smokies in a variety of ways, such as BBQ little smokies casserole or crockpot BBQ little smokies.
Can you fry Little Smokies?
Yes, you can fry Little Smokies. However, you might want to slice them first, which is easier to work with when frying.
How do you cook Smokies in the oven?
To cook Smokies in the oven, you can either bake them or roast them. Baking usually takes less time, while roasting gives the sausages a nice crispy outer crust.
What are Little Smokies made out of?
Little Smokies are made up of pork and beef.
They contain 2% or less: potassium lactate, salt, dextrose, natural flavors, sodium phosphate, monosodium glutamate, sodium diacetate, sodium erythorbate, sodium nitrite, and hydrolyzed beef stock.